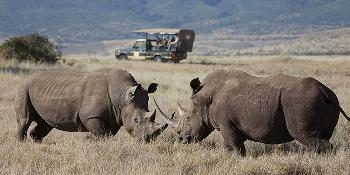 The Elewana Collection consists of 15 boutique lodges, camps and hotels and is well known for its unique accommodations in iconic locations across Kenya and Tanzania.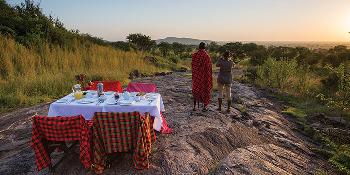 The Elewana Collection consists of 15 boutique lodges, camps and hotels and is well known for its unique accommodations in iconic locations across Kenya and Tanzania.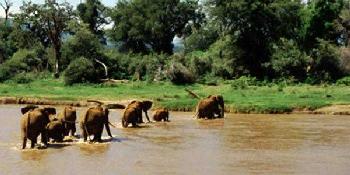 A 7-night truly 'Out of Africa' experience through contrasting landscapes with stays in some of the most luxurious accommodation Tanzania has to offer.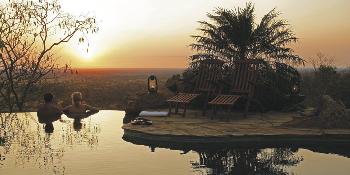 This breathtaking 10-day flying safari combines the dry and savagely beautiful bush country of Meru National Park and Samburu National Reserve in northern Kenya with the open rolling grasslands of the Masai Mara plains.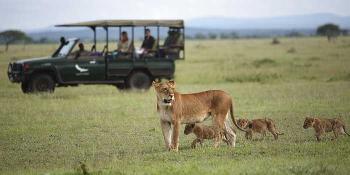 This breathtaking 6-night flying safari offers an unforgettable journey into Northern Tanzania with stays in some of Africa's most exclusive lodges.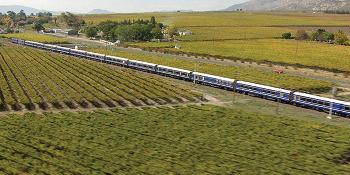 Discover the best of South Africa through an 11-night itinerary that combines an exceptional safari with a cross-country excursion aboard one of the world's most luxurious trains beginning in Cape Town.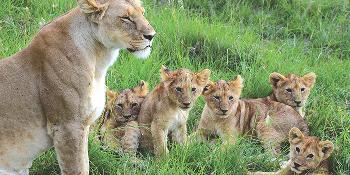 A delightful 10-night tour visiting the beautiful foothills of Mount Kenya with a game drive in the Ol Pejeta Conservancy and visits to Chimpanzee and Rhino Sanctuaries.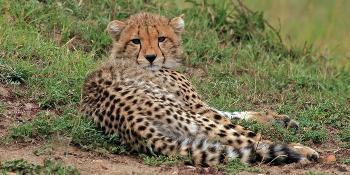 An extremely popular 7-day safari filled with adventure and magnificent wildlife, as well as diverse and stunning landscapes from rolling hills and mountains to dry desert and lush savannahs.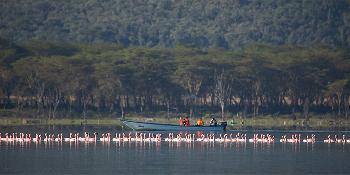 Governors' Camps, set in some of the most beautiful parts of Kenya, offer an old-fashioned pace of life, with the best of 21st century comfort, in the heart of some of East Africa's prime wildlife areas. 5 nights.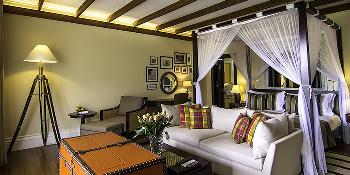 An exciting 11-night holiday staying in luxury Hemingways properties whilst enjoying some of the best regions in Kenya.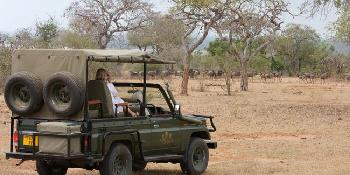 This 7-night safari travels from the world-famous Serengeti Safari Park in the north of Tanzania to the lesser-known, but nevertheless equally enthralling Selous Game Reserve in the south.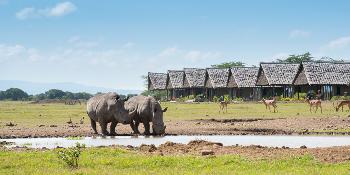 This exciting safari, which is conducted in a 4-wheel drive vehicle, will ensure encounters with a superb amount of animals and birdlife, whilst you are comfortably accommodated in award-winning Serena properties.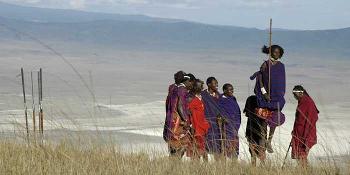 An extraordinary 6-night journey through contrasting landscapes with excellent opportunities for game viewing in Lake Manyara, the Serengeti and the Ngorongoro Crater.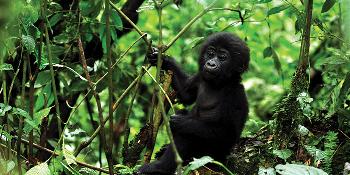 East Africa and Southern Africa, a great combination for a once in a lifetime adventure.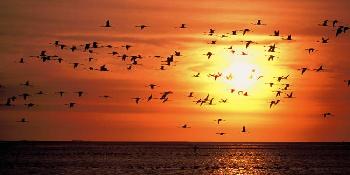 This 7-night flying tour enables you to visit all of Namibia's most famous and scenic destinations.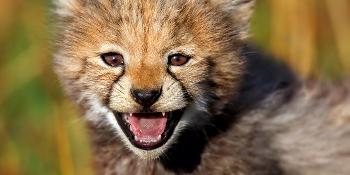 This short 3-night safari is perfect for a first-time safari goer or those pushed for time.
By spending one night at one of the Rift Valley Lakes and two nights in the magnificent Masai Mara you have the chance to see the very best of two aspe...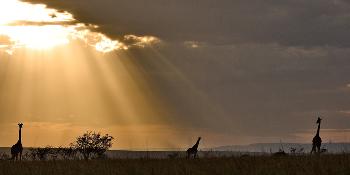 Enjoy an unforgettable 6-night experience visiting three of Kenya's finest wildlife areas whilst staying in Porini Camps' stunning accommodation.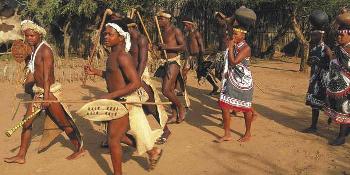 This epic nine-night self-drive tour which combines the Drakensberg Mountains, KwaZulu Natal Midlands, Zululand and Durban incorporates two UNESCO World Heritage Sites and the opportunity to walk in the footsteps of history at your own pace.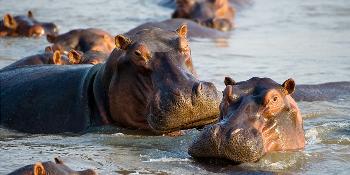 10 Nights
This is a wonderful tour showcasing 4 of Zimbabwe's favourite places.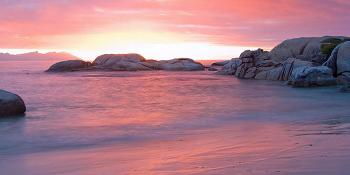 A wonderful introduction to South Africa, visiting the popular must-see places.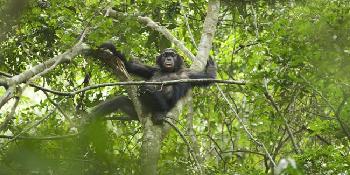 A five-night itinerary in Rwanda, combining a visit to chimps in the Nyungwe National Park and gorillas in the Parc National de Volcans. Both experiences are amazing and not to be missed.
Popular safari circuit with stunning accommodation at the Wellworth Collection properties.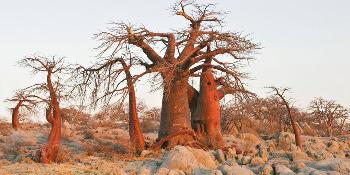 This superb 10-night safari takes you on a journey of discovery of Botswana's northern highlights - Chobe National Park, Savute, Moremi Game Reserve and Makgadikgadi Pans, and includes Victoria Falls.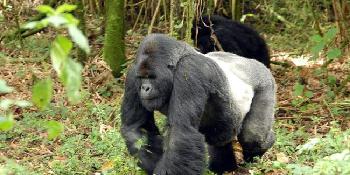 This 3-night safari takes you on a tour of Parc National de Volcans and a journey through the beautiful terraced hillside that characterises much of Rwanda's landscape. Climb the base of the awesome Virunga volcanoes.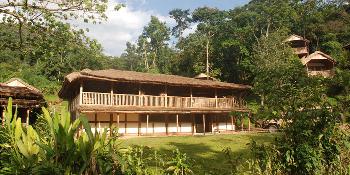 3 Nights
A short fly-in safari from Entebbe, visiting the Mountain Gorillas in Uganda and staying in a luxury lodge. All meals on safari are provided.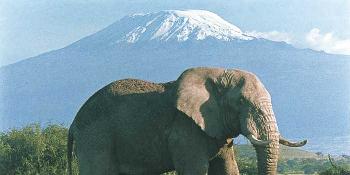 A 5-night itinerary packed with interest providing an exciting overview of Kenya and her wildlife. There are no age restrictions for children at the lodges, which makes this an ideal choice for families.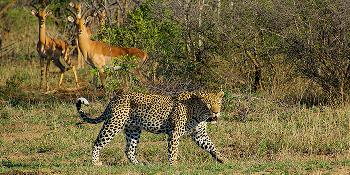 Spend 4 nights in the magnificent Kruger National Park followed by 7 nights in beautiful Mozambique.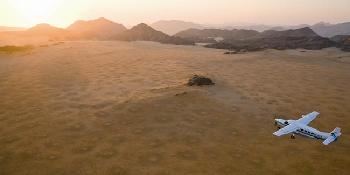 A flexible 7-night flying safari offering amazing views of Namibia and visiting some of the most famous areas of the country.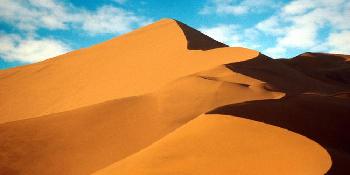 A 5-night private guided tour visiting the highlights of the Southern part of Namibia with a personal driver/guide throughout. The tour is operated in an eight seater vehicle.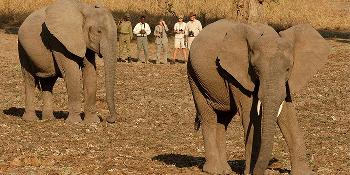 >On this 7-night tour you will spend 5 nights in the South Luangwa National Park, which is an unspoilt wilderness and Zambia's premier park. Stay in Norman Carr Safari Camps which are located in remote places in the region.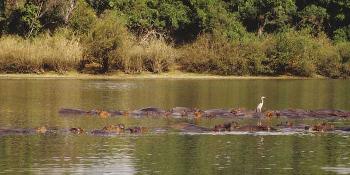 An excellent 3 nights to combine a visit to Kenya's largest national park, Tsavo, with Amboseli, said by Hemingway to be the very essence of Africa. Group Departure every Monday - Accompanied by Safari Drive/Guide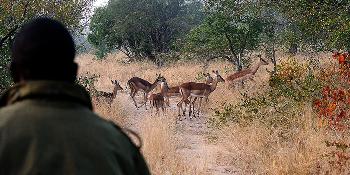 This 8-night tour combines the beautiful, cosmopolitan and bustling city of Cape Town with the excitement and fascination of a safari in the famous Sabi Sands Private Game Reserve.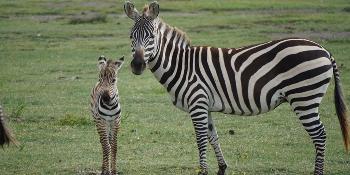 A delightful 5-night safari exploring the beautiful Rift Valley Lakes and the wildlife-filled Masai Mara.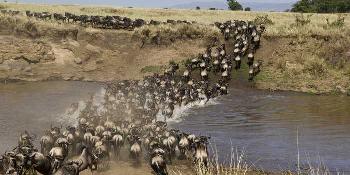 This 5-night safari visits some of the best and most prolific wildlife destinations, not only in Tanzania, but in the whole of Africa.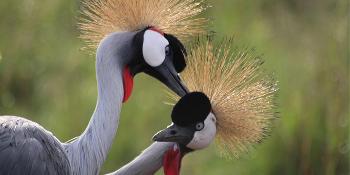 A 6-night safari in breathtaking locations which offer spectacular wildlife.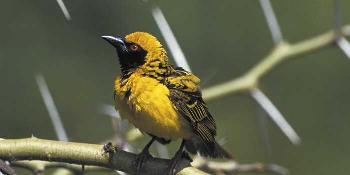 A popular short safari including the beautiful Aberdares, and the world-famous game reserve, the Masai Mara.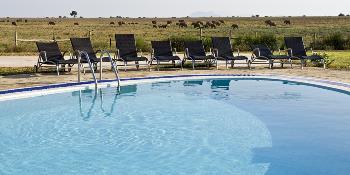 Tsavo East is famous for its large number of elephants and spectacular herds of buffalos which roam across this open savannah. The Taita Hills are known for their moist forests with a unique fauna and flora.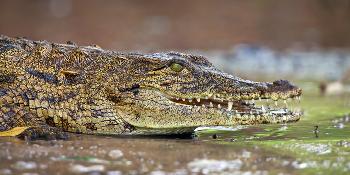 On this 8-night tour you will spend 3 nights in the South Luangwa National Park, Zambia's most popular safari destination. It is an unspoilt wilderness and Zambia's premier park.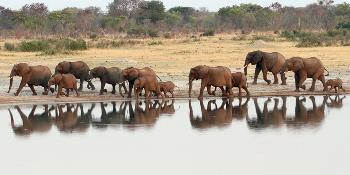 Although short, this 5-night safari is packed with wonder and excitement.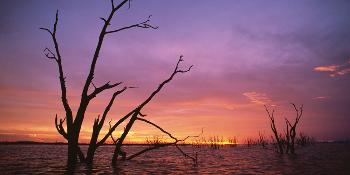 This is a wonderful tour showcasing 3 of Zimbabwe's favourite places.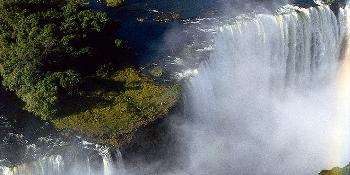 A three in one itinerary focusing on the best places to visit.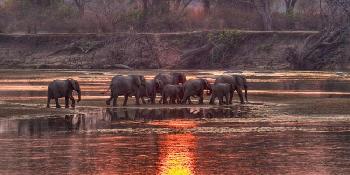 This 9-night itinerary is mainly concentrated around the two rivers, the Luangwa and the Zambezi, thus offering spectacular scenery and a multitude of wildlife.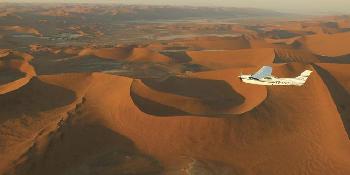 Admire the deep gorges of the Fish River Canyon, climb the world's highest dunes at Sossusvlei and discover the life of the desert on this 8-night flying safari.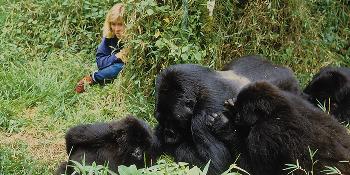 9 Nights
An exciting itinerary packed with wonderful experiences.
Gorilla trekking, chimpanzee trekking, game drives in the national parks, a boat ride on the Nile, are just some of the fabulous activities.This is a truly exhilarating...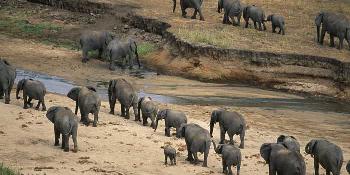 A short 5-night safari with game viewing in some of the most popular safari destinations, located in some truly breathtaking locations.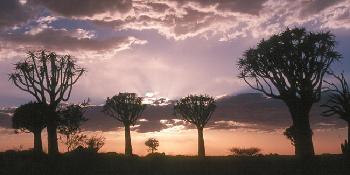 Explore the Namib Desert, the dunes of Sossusvlei, the romantic coastal town of Swakopmund nestled between the Ocean and the Desert, the rough terrain of Damaraland and the wildlife in Etosha National Park.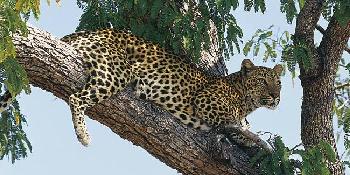 Combine one of the finest National Parks in Southern Africa with the magnificence of the Victoria Falls on this 9 or 7 night tour.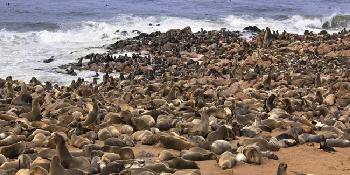 Enjoy the highlights of the fascinating country of Namibia on this 10-night itinerary.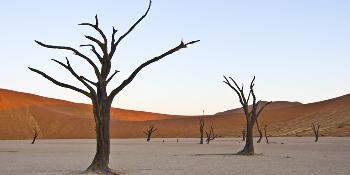 This 13-night tour visits nearly all of Namibia's 'hot-spots', starting in Windhoek, the very low-key and pretty capital.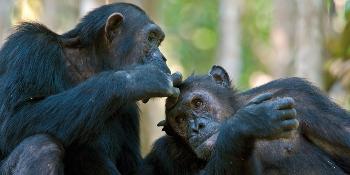 The first stop on this 10-night safari is in Ruaha National Park which offers a compelling combination of stunning scenery, rugged landscapes and animal variety. Our stay here is in superbly located Ruaha River Lodge.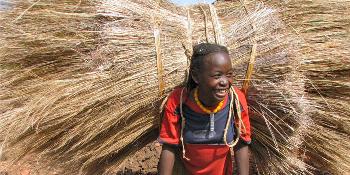 Explore much of Ethiopia on this 17-night tour. The only African country never to have been colonised, and to have maintained its Christian heritage, despite all its neighbouring countries turning to Islam in the 17th century.
Ethiopia is the hidden gem of Africa. It's a land of cultural treasures and dramatic landscapes, and home to some incredibly captivating people and wildlife. Explore many of its highlights on this 7-night tour.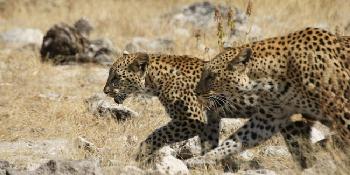 Imagine driving through the 5000 square km of National Park, sanctuary for black and white rhinos, large herds of elephants, lions, loads of bird life and being able to stop wherever and whenever you want, you are now in Etosha.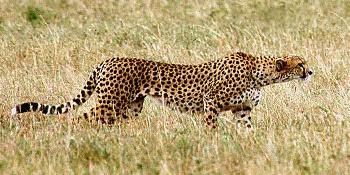 A 2-night introduction to one of the world's largest game sanctuaries, the Tsavo National Park, home to an array of bird and animal species. Daily Departure from Mombasa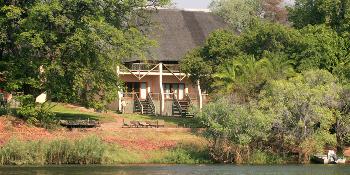 This 6-night itinerary starts in the Chobe National Park, best known for its enormous elephants, which roam the grasslands in herds of hundreds, as well as being one of Africa's greatest destinations for wildlife watching.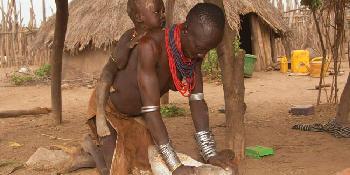 This 13-night itinerary is designed for those who love nature, wildlife, and authentic culture. The chance to meet several tribes and to learn about their culture, with visits to Mursi, Hamer, Karo and other Omo valley tribes.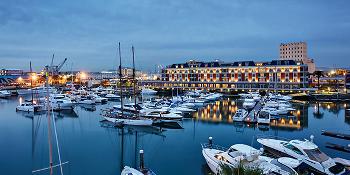 SOUTH AFRICA - ZAMBIA

11 Nights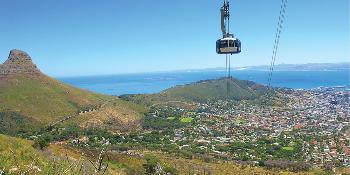 SOUTH AFRICA - MAURITIUS

13 Nights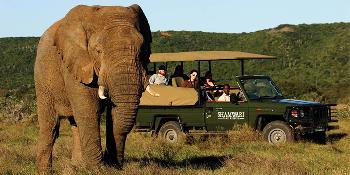 Special Offer - 11 nights

Capetown, Self-Drive Garden Route with Hermanus and Eastern Cape
Meals Bed and Breakfast
Eastern Cape Safari Full Board plus Game Drive
Price Per Person £2749pp
Includes International ...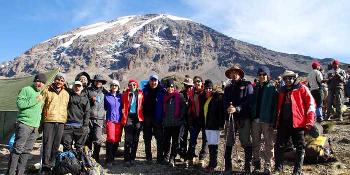 The Kili Climb is one of the world's greatest outdoor challenges, and will provide excitement and a tremendous sense of achievement. This is a 7-night itinerary.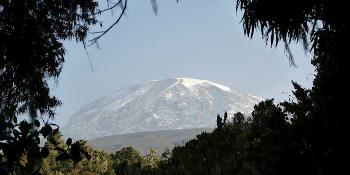 The Kili Climb is an excitement-filled, once in a lifetime adventure, that will last a lifetime in your memories. This is a 7-night itinerary.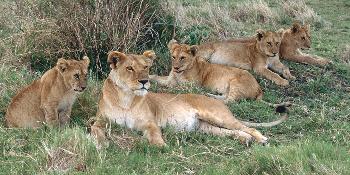 KENYA - TANZANIA

13 Nights
Your unique 7-day safari experience begins as you venture into the glorious Aberdares National Park, nestled in the Aberdare Highlands, part of the wider Great Rift Valley.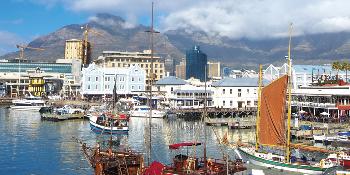 ZAMBIA - SOUTH AFRICA - KENYA

15 Nights