Our Team
Management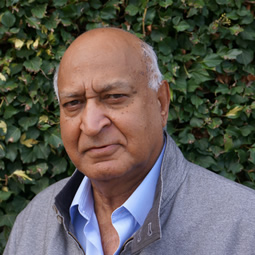 Suresh Sofat
Chairman
I've lived in Kenya my whole life, and from a young age I had a strong desire to explore Africa. Consequently, I developed passion for African travel and a desire to share this continent with others. Whilst I was working in the aviation industry in the 60s, I noticed a gap in the market for flights between London and Nairobi. From this initial idea I started Somak in 1968 and developed the company into a global entity that now handles in excess of 30,000 leisure travellers to Africa each year. With our superior knowledge of this complicated but exotic continent, it is little wonder that we continue to win numerous awards for our care and expertise in handling clients.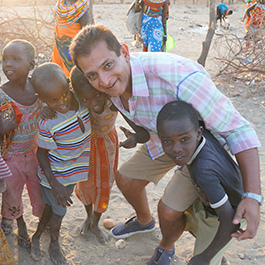 Ash Sofat
Chief Executive
Somewhere in my genes is this passion to travel around Africa, which was probably ignited by the fact that I was born and brought up in Kenya. My father established Somak nearly fifty years ago and I found it only natural to establish and develop a division of Somak that provides bespoke holidays to Africa. Furthermore, I am lucky to be working with people who share the same passion for Africa as I do - we understand the many operational challenges that exist, we know which areas to go to, we understand the geography and culture of the region. Apart from going on Safari, I play golf (badly) and enjoy watching sport (usually live); I am a regular spectator at Lord's.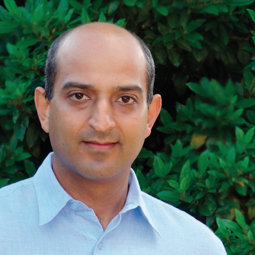 Anil Sofat
Commercial Director
I have a deep respect and passion for the land and people of my birthplace, Kenya. I have travelled the length and breadth of Kenya and Tanzania on my frequent visits to my family in East Africa. The people of Kenya and Tanzania are remarkable; their enterprise and resourcefulness is something I marvel at and, indeed, learn from; but by the same token I am keen to get involved in helping local communities in any way that I can. With my wife and two young children I also enjoy travelling to all corners of the world. Outside the office I enjoy watching most sports and playing squash, cricket and football.
Team UK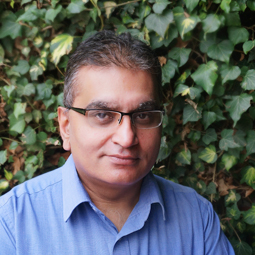 Sanjay Sofat
Operations Director
I have been part of the Somak team since 1986, in various roles. My love for travel has given me an insight into what our guests expect from their holidays and to make them as perfect as possible from start to finish. I have made frequent visits to Kenya and Tanzania and this familiarity makes it easier to advise on these destinations, with a passion. To relax away from the office I like to watch sports, in particular cricket and football, or just watch a good film at the cinema with the family.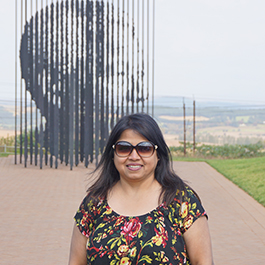 Nishma Gandhi
Reservations Supervisor
A member of the reservations team since 1996, I was born and grew up in Kenya, which is where my passion for East Africa stems from. Over the last 18 years I have used my first hand knowledge and own experiences when advising on, and putting together, dream tailor-made holidays to both East and Southern Africa. When I am not booking holidays I like to watch nature documentaries and listen to music. I still enjoy travelling to the African continent on a regular basis to update my knowledge and experiences.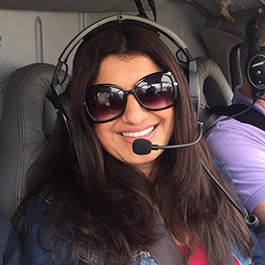 Meeta Tailor
Reservations
I have worked in the reservation team since 2007 (a relatively new addition to the team!). My husband, two young children and myself travel to Africa frequently, hence I have become an expert at knowing exactly where to visit and stay as a family. When I am not creating tailor-made holidays I enjoy spending time with my family and planning my next trip to Africa.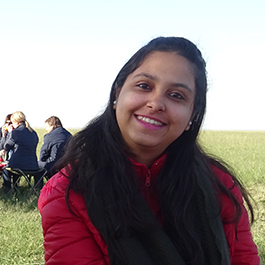 Saonli Chatterjee
Operations
The thrill of exploring new places drives my love of travel. My own journeys, through many countries, have helped me to understand that each person's travel needs can vary greatly – one might seek luxury and comfort whilst another may prefer a basic stay with extensive sightseeing. Somak understands different travel needs and provides tailor-made holidays to satisfy our guests. Delivering client satisfaction is at the heart of Team Somak and I am glad to be part of that team since 2016. When I'm not crafting fabulous holidays, I enjoy listening to music and going to the cinema.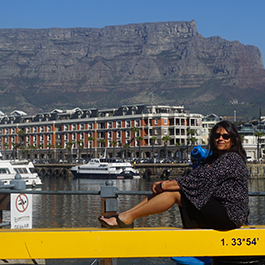 Parita Masani
Commercial Manager
I first joined the Somak Luxury Travel team in 1993, working as part of the reservations team. After 14 years of organising African holidays, I started a new role as the commercial manager, until I left for new pastures in Kenya in 2012. I spent 3 years living and working in Kenya within the travel industry before returning to my role as commercial manager at Somak Luxury Travel. It's great to be back at Somak Luxury Travel and helping to develop the business. Outside of work I love nothing more than reading a good book and watching a good film with my family.
Team Kenya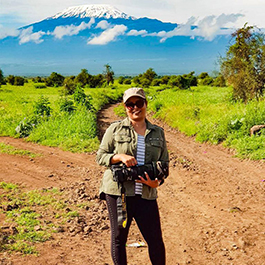 Bushra Sultan
Managing Director
I've lived in Kenya my entire life and have always had a passion for travel. It seemed natural to study tourism at University and to consequently pursue a career within the travel industry. I joined Somak in 1998 as a Travel Consultant and have experienced career growth within the company to include the Tours and Marketing Department dockets. It's a pleasure to head the staff in Somak Kenya and I'm very proud of our team and the bonds that have formed between departments; we are a well oiled machine and it's this team spirit that ultimately ensures our guests' satisfaction. My hobbies include travelling, reading and assistance to the disadvantaged in our country whenever I can.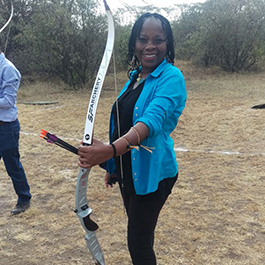 Jenny Kaka
Customer Service Manager
I joined Somak in 2000 and manage the Customer Service Department and Administration. I work with a team of exciting colleagues who meet and greet, and all the Tour Guides in Kenya and Tanzania who guide all our clients on safaris. I respond to all inquiries and concerns from clients and agents and also ensure the contractual agreements and expectations from our global agents are adhered to and that all our suppliers comply to the standards. I've enjoyed spending the last 14 years in Somak's vibrant atmosphere - it's been amazing. Kenya is my home and the most beautiful country in the world. I love reading, dancing, travelling, Hatha yoga and once a year I accomplish something on my 'bucket list'.
Grace Kamau
Tours Consultant
I hail from Nakuru - the home of the greater and lesser flamingos. I have been part of Somak since 2005 having had an experience within the hotel industry previously. My work entails the booking of accommodation for clients on proposed dates, liaising with hotels, restaurants and other clients, making sure that all travel arrangements run according to plan and that accommodation, meals and services are satisfactory. It's a busy role and I love overcoming that daily challenges and delivering a package I know the clients will enjoy. I enjoy listening to gospel and classical music and I love travelling and reading captivating books.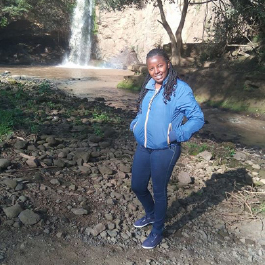 Ruth Wambua
Tours Executive
I've been part of Somak Travel team since 2011 and have the pleasure of working in the Product Department. Over the past three years I have used my first hand knowledge and experience to advise and put together tailor-made itineraries to East Africa for our Far East, Danish and Russian clients. I love creating itineraries that cater for our clients' every need, and the ultimate satisfaction is creating an itinerary that you know will exceed their expectations. When I am not booking holidays, I like to spend time with my family and enjoy going to the Nairobi National Park to watch the amazing wildlife we have on our doorstep.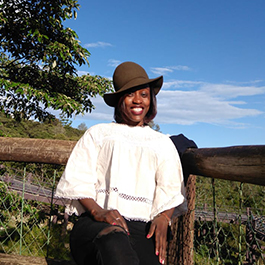 Diana Kenyatta
Tours Consultant
I have been part of the Somak reservations team since 2010 and enjoy all aspects of my role. My work entails booking hotel reservations, including transfers, day tours and guided tours throughout East Africa. My role is certainly busy, and I enjoy the excitement and buzz around organizing these packages that I know the client will love. The ultimate satisfaction is when we receive positive feedback on how a client's itinerary was exactly what they hoped and more. I enjoy reading and outdoor adventure paintball, quad bike racing with family and friends and watching movies.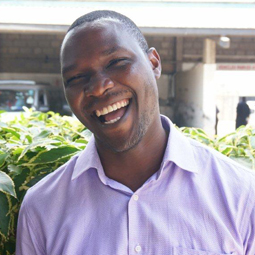 Victor Tindi
Tours Executive
I've been a senior tours executive with Somak Travel since 2006. I work in the tailor-made department where I help clients create customized safari programs across the varied and diverse attractions East Africa has to offer. What I love most about my job is that each day is a new learning experience; trying to match clients needs by creating extra ordinary programs to places as diverse as Gorilla trekking in Rwanda to climbing Mt Kilimanjaro or a wildlife program covering some of East Africa's finest parks. Besides travelling, I enjoy listening to soul music, playing football and photography is something I am very keen on.