ZAMBIAN RIVER ADVENTURE
This 9-night itinerary is mainly concentrated around the two rivers, the Luangwa and the Zambezi, thus offering spectacular scenery and a multitude of wildlife.
It is the Luangwa River, slowly meandering its way through the park from north to south, and the oxbow lakes, which give South Luangwa its distinct character. These oxbows eventually silt up and grass over. This is one of the elements which produce such exceptional game viewing as well as some spectacular scenery; grassy glades, magnificent stands of ebony trees and tranquil lagoons teaming with birdlife. It is no surprise that South Luangwa is renowned for its walking safaris, one of the most thrilling ways to see the bush and the wildlife.
Large populations of all the major African mammals (with the exception of the rhino) are a feature of South Luangwa National Park, plus it has, reputedly, some of the best leopard sightings.
Lower Zambezi National Park, in southern Zambia, lies on the banks of the Zambezi River, some way downstream from Kariba Dam and well below the Victoria Falls. The River is more than a mile wide in places and the current is generally languid as the river makes its way gradually towards Mozambique. The park lies between the dramatic escarpments to the north and Zimbabwe's Mana Pools to the south.
Lower Zambezi is home to a bewildering number of animals and offers a wide range of activities. It is without a doubt one of the best places to see animals from the water. Canoe trips can be one of the most rewarding ways of game viewing. Game drives here are superb, and for those who enjoys fishing, the Zambezi is one of the best places for tiger fish.
Herds of elephants are a major feature of Lower Zambezi National Park; the riverine forest, which is the ideal habitat for them, is literally teaming with them. They are often seen coming to the river and tributaries to drink and wallow.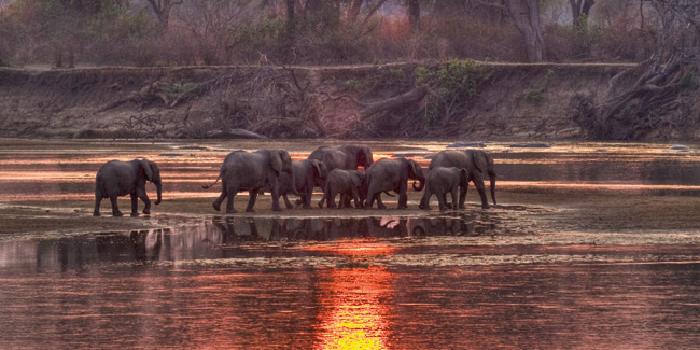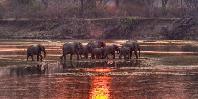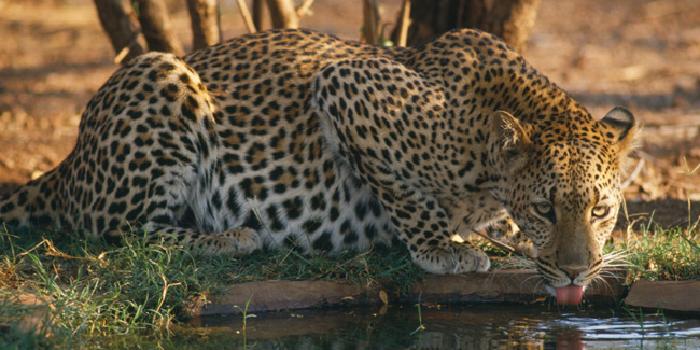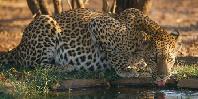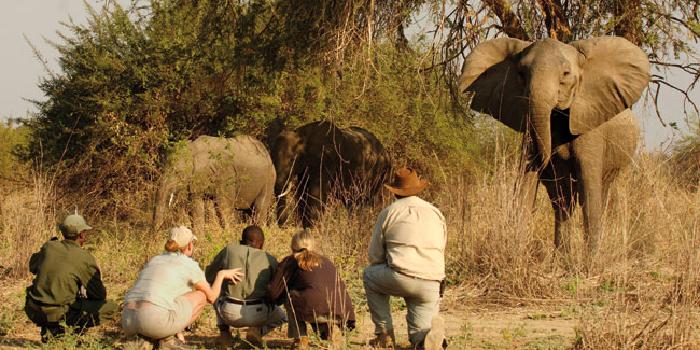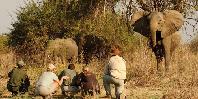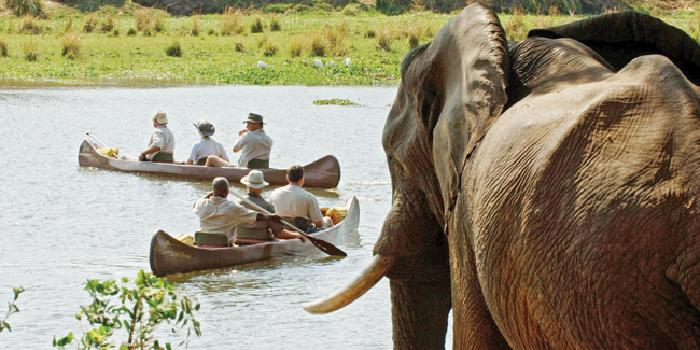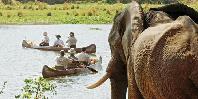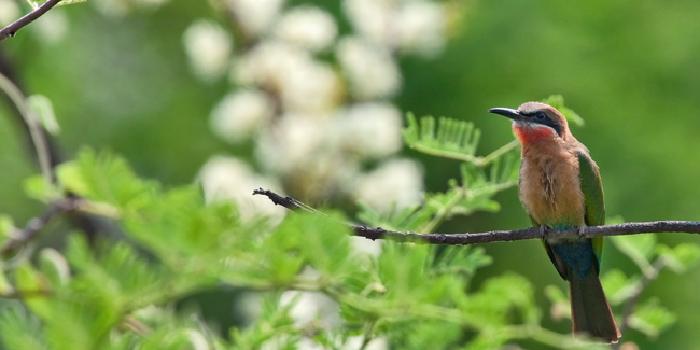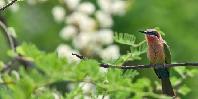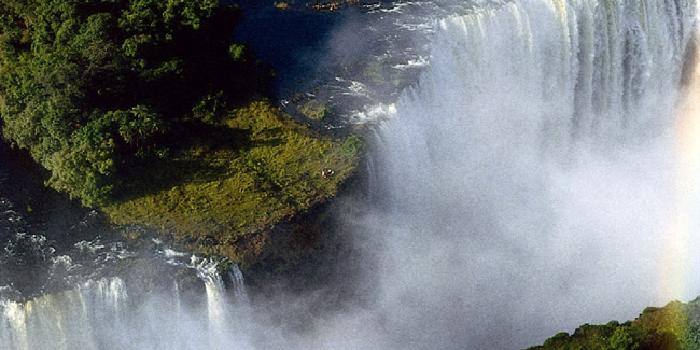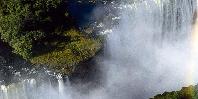 Day 1 South Luangwa National Park
Met on arrival at Lusaka Airport and assisted for connecting flight to Mfuwe in South Luangwa (approximately 1 hour and 10 minutes). On arrival transfer to your camp (approximately 45 minute drive through the native villages). This afternoon you will venture out on your first safari activity.
Overnight :
Flatdogs Camp
Meals : Lunch and Dinner
Days 2-3 South Luangwa National Park
Enjoy early morning and late afternoon game activities.
Overnight :
Flatdogs Camp
Meals : Breakfast, Lunch and Dinner
Day 4 South Luangwa National Park
After breakfast, enjoy a game drive on the way to Chichele Presidential Lodge (approximately 3 hours). After lunch, another game drive in this game-filled park.
Overnight: Chichele Presidential Lodge.
Meals : Breakfast, Lunch and Dinner
Days 5-6 South Luangwa National Park
Enjoy game viewing either by foot or open safari vehicles in South Luangwa around the open dambos interspersed with attractive ox-bow lagoons.
Overnight: Chichele Presidential Lodge.
Meals : Breakfast, Lunch and Dinner
Day 7 Lower Zambezi National Park
After breakfast, transfer, through the park, to Mfuwe airport for your flight to Jeki (Lower Zambezi) via Lusaka. On arrival at Jeki Airstrip you will be met by your guide who will transfer you by road to Anabezi Camp, which is a forty minute game drive away.
Overnight: Anabezi Camp.
Meals : Breakfast, Lunch and Dinner
Days 8-9 Lower Zambezi National Park
Two more days in this fabulous park, where you can walk under the guidance of your professional guide, game drive in an open safari vehicle, or enjoy a boat ride along the banks of the Zambezi River.
Overnight: Anabezi Camp.
Meals : Breakfast, Lunch and Dinner
Day 10 Depart
This morning you might opt to sleep in or enjoy a short morning activity. Transfer to Jeki Airstrip for your flight to Lusaka. On arrival at Lusaka Airport you will be met and assisted with your onward flight.
Meals : Breakfast
Extension To Livingstone
If you wish to extend your stay in Zambia to include some time at the magnificent Victoria Falls, it is simply done.

Days 10-12
This morning you might opt to sleep in or enjoy a short morning activity. Transfer to Jeki Airstrip for your flight to Livingstone via Lusaka. Met on arrival and transferred to Chundukwa River Lodge for the next three nights. (b,l,d)

Chundukwa River Lodge is in a fantastic position near Victoria Falls, and is home to spectacular river wildlife and birdlife. The camp is staffed by locals who can really add colour to your experience. There are 5 open fronted chalets made of natural materials raised overlooking the river and giving a rustic feel. There is also a 2 bedroomed family chalet. All the chalets have uninterrupted river views and en suite bathrooms.

Day 13 Depart
Transfer to Livingstone Airport for your onward flight. (b)