KILIMANJARO CLIMB - MACHAME
KILIMANJARO CLIMB - MACHAME
The Kili Climb is one of the world's greatest outdoor challenges, and will provide excitement and a tremendous sense of achievement. This is a 7-night itinerary.
Kilimanjaro is the highest mountain in Africa and the tallest free-standing mountain in the world. It's challenging, magnificent and spectacular all at the the same time, and the views from the top are worth every step. Enjoy the camaraderie of your fellow climbers as you become one of the privileged travellers to experience this truly life-enhancing journey.
The Machame route is demanding and a feast for the eyes. Good acclimatization due to walking high in the day and sleeping lower at night. Success rate to reach the summit is fairly high. Accommodation is in camping tents.
Minimum age is 12 years.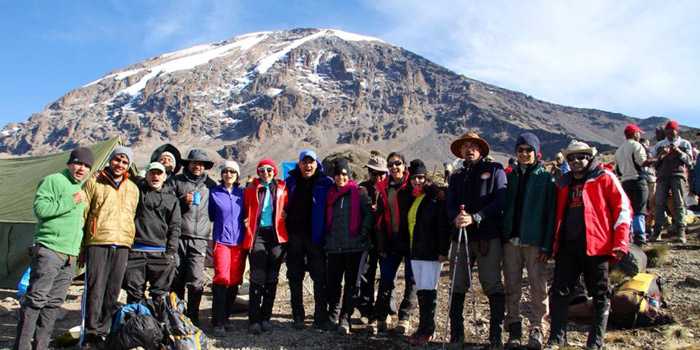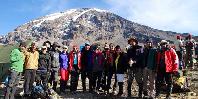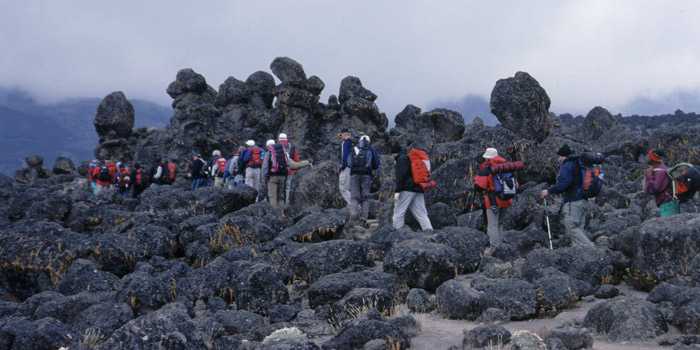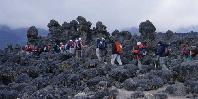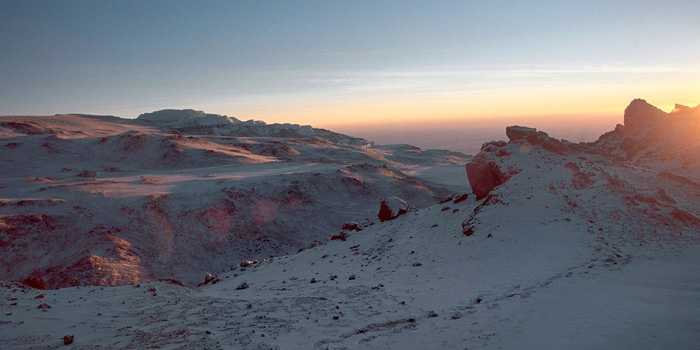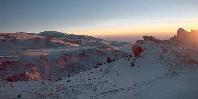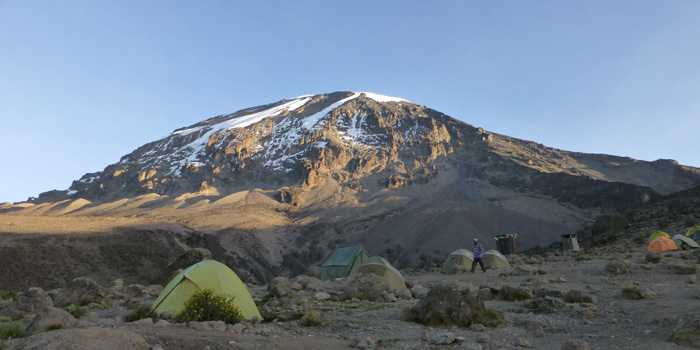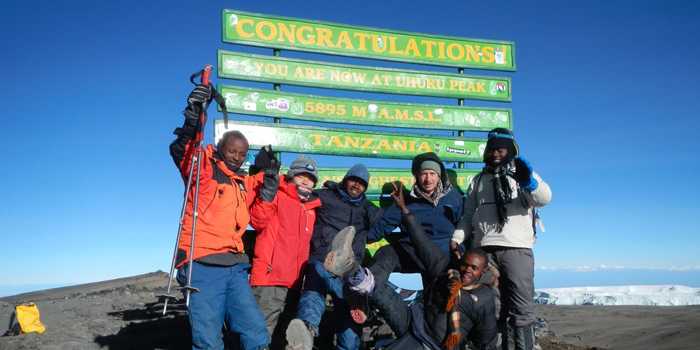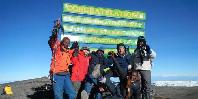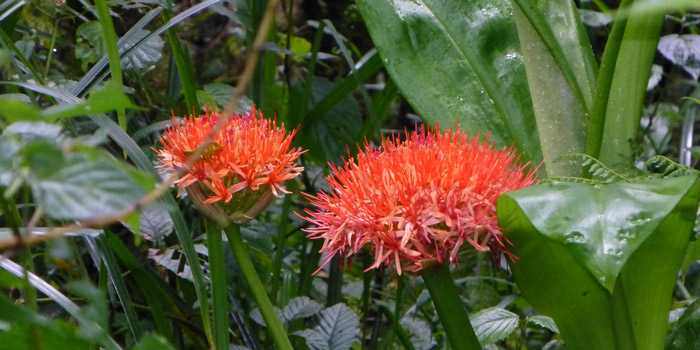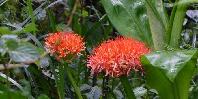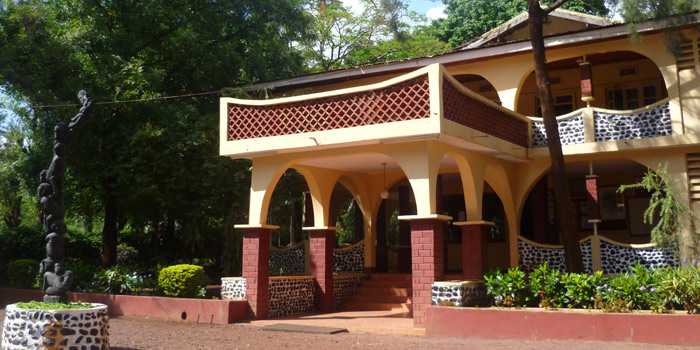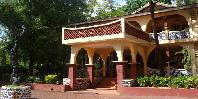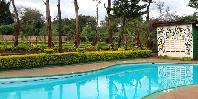 Day 1
Arrive at your base hotel in Moshi. Pre-climb briefing.
Overnight at your base hotel, Chanya Lodge.
Meals : Dinner
Day 2
Breakfast. Drive from your base hotel to the Machame park gates, approximately 40 minutes; taking you to an altitude of 1800m above sea level at the south western slopes of Kili. Here you will complete the necessary registration formalities (registering passport numbers, receiving permits, etc.) and also meet the rest of your support team. The day's hike takes you through the mountain rainforest zone, filled with flora and fauna as well as interesting scenery along your route. Picnic stop en route and continue trekking until Machame campsite at 3000m. The day's trekking usually takes 5-7 hours. Dinner will be served at the campsite.
Overnight: Machame Camp.
Meals : Breakfast, Lunch and Dinner
Day 3
Breakfast. Today you set off towards the Shira plateau, leaving the forest behind and entering the heather and moorland zone, where temperatures may range between 10-15 degrees Celsius. Most precipitation is from the fog and mist at this altitude. You trek along a ridge of volcanic rock with a short scramble up a rock 'wall' close to the plateau. A picnic lunch stop at Picnic rock (3600m) and onwards past Shira caves until Shira Campsite at 3800m. A photogenic end to your day with the Shira Ridge to the West, its three pinnacles pointing skywards (Shira needle, Shira cathedral and East Shira hill). To the east you may see Kibo's Western Breach and its glaciers. On clear days you should also be able to see Mount Meru in the distance, towards the southwest. The day's trekking usually takes 5-7 hours. Dinner will be served at the campsite.
Overnight: Shira Camp.
Meals : Breakfast, Lunch and Dinner
Day 4
Breakfast. From Shira your route turns sharply east and heads directly towards Kibo and its Western Breach. You enter the alpine zone today, which receives limited water, has cold nighttime temperatures and intense daytime sun, climbing steadily to a high point of 4530m, close to the distinctive Lava Tower with spectacular views of the surrounding cliffs and rock formations throughout the day's hike. You will have your picnic lunch along your route and then spend the final few hours of the day descending steeply to the great Barranco (valley) ending at an altitude of 3950m, only 150m higher than your starting point, nonetheless, you will have climbed and descended 680m, increasing your body's ability to adjust to the decreasing air oxygen levels. You should be ready for a hard-earned sleep. The day's trekking usually takes 5-7 hours. Dinner will be served at the campsite.
Overnight: Barranco Camp.
Meals : Breakfast, Lunch and Dinner
Day 5
Breakfast. This is the start of your summit attempt (which will be at midnight tonight), A steep climb up the Barranco Wall leads you through a trail on the south-eastern side of Kibo, with super views of the southern ice fields down and up again until Karanga valley campsite for a picnic lunch. You leave Karanga and continue along an easy path on compacted scree and steep parts over rocky slabs. Your path after the Karanga valley meets with the Mweka trail, which you will use to descend the following day. You turn left at the junction, heading up towards Barafu camp at 4600m. The day's trekking usually takes 5-8 hours. Once you reach the campsite, the chef will prepare your 'last meal' around mid-afternoon. It is recommended to sleep after dinner until your guides wake you for the summit attempt around midnight.
Overnight: Barafu Camp.
Meals : Breakfast, Lunch and Dinner
Day 6
At midnight (00:00am) you will be woken by your guides for the summit attempt, this allows you to reach the summit for around sunrise, and still gives you time to descend in the daylight. You will walk in single file, ascending in a zigzag pattern (because of the steepness) through the scree and entering the arctic zone of the mountain. The climb to Stella Point is probably the most daunting section of the Machame route, mainly because of the altitude, darkness, and many hours of walking prior to this, however, there are no technical difficulties. Keep pushing forward and consult the guides regarding any altitude sickness, they are trained to notice symptoms of mild, medium and high altitude sickness and will be able to advise you if you can continue ascending, or if you should stop and descend.

Determination will take you to Stella point at 5730m. Here you will take a short rest and those who are still feeling strong can continue to Uhuru Peak at 5895m passing spectacular glaciers and ice cliffs that are the only residents in the Zone. At Uhuru peak (once you take the pictures with the sign board) you will not stay for long, our guides advise on a maximum of 10-15 minutes, then you should begin your descent to Mweka. The scree feels very lose underneath you and you may find it is harder to descend than to ascend. Two walking poles come in useful here and the guides can show you a trick to almost 'ski' down. You follow the same path you used to ascend until Barafu campsite, where you will have a hot lunch. Continue descending until the Mweka junction where you take the path leading to Mweka and descend through the heather and moorland until the top of the forest where Mweka camp lies at 3000m. The walk from Barafu to Stella usually takes around 5-6 hours, the walk to Uhuru a further 1-2 hours and the descent to Mweka around 5-7 hours. Dinner will be served at Mweka camp. Enjoy a well earned rest for the night.
Overnight: Mweka Camp.
Meals : Breakfast, Lunch and Dinner
Day 7
Breakfast. This will be your final day on the mountain. You leave Mweka camp and trek south through the Mountain forest until Mweka gate. Picnic lunch en route.
Dinner and overnight at your base hotel, Chanya Lodge.
Meals : Breakfast, Lunch and Dinner
Day 8
Depart after breakfast.
Meals : Breakfast
Adrenaline filled
Exhilarating
Life enhancing