CLASSIC ETHIOPIA
Ethiopia is the hidden gem of Africa. It's a land of cultural treasures and dramatic landscapes, and home to some incredibly captivating people and wildlife. Explore many of its highlights on this 7-night tour.
This 7-night tour of the northern regions of the country will divulge many of its treasures. Museums, palaces, carved granite obelisks, rock-hewn churches and ancient remains; all this combined with spectacular landscapes and much more, is waiting for you in this historic, beautiful and diverse country.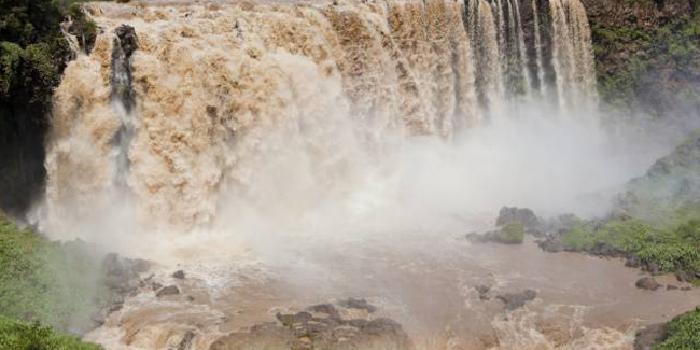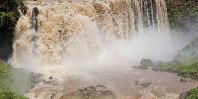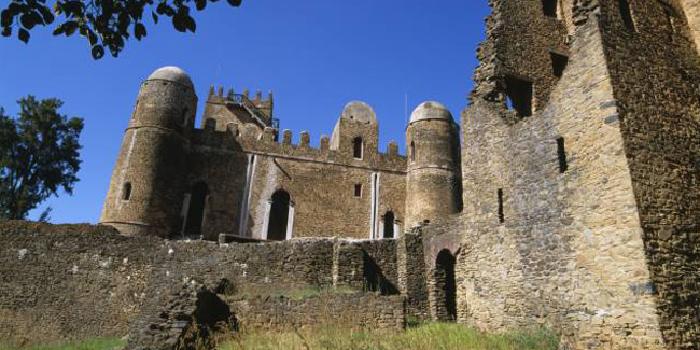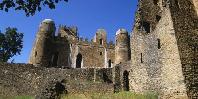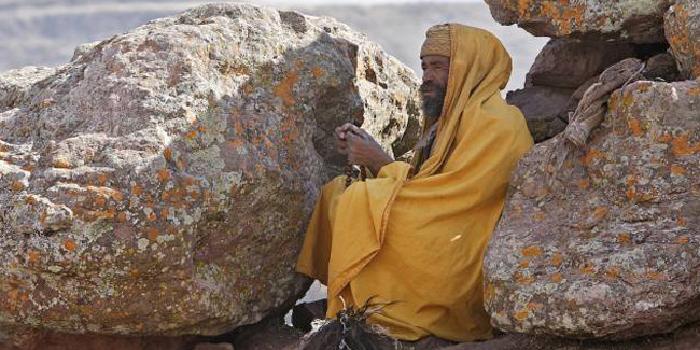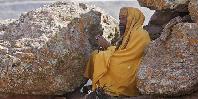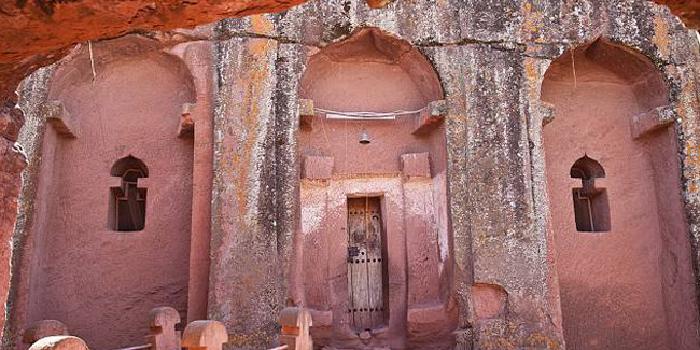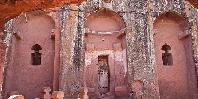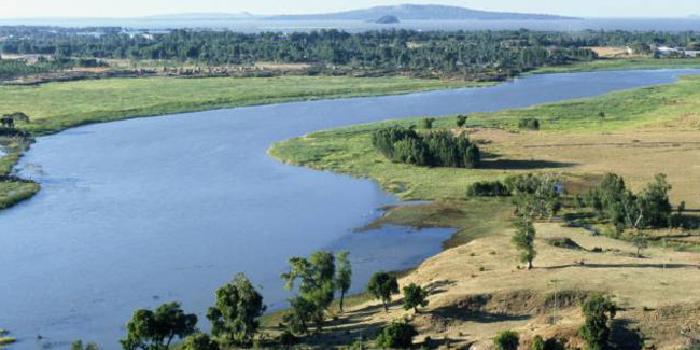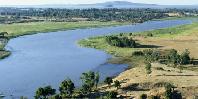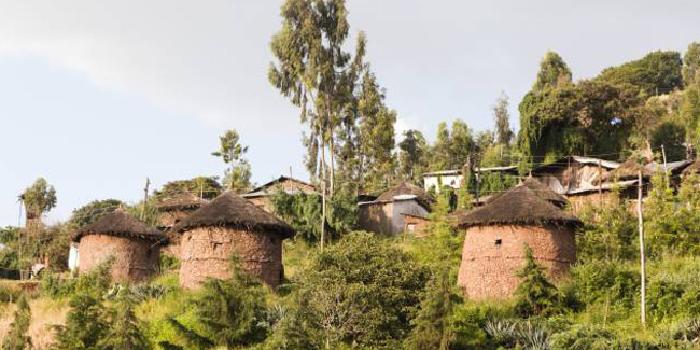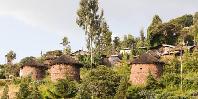 Day 1 Addis Ababa
Met at Addis Ababa Airport and transferred to your chosen hotel for overnight.
Day 2 Bahir Dar
After breakfast, transfer to Addis Ababa Airport for your flight to the lakeside town of Bahir Dar. After check-in and breakfast at Tana Hotel, drive 32 km southwest of Bahir Dar to the small town of Tiss Abay and walk for twenty minutes to visit the famous Blue Nile Falls. The falls plunge 45 metres below, giving rise to steam clouds known locally as 'Tiss Issat', smoke for fire. Walk about 20 minutes to an interesting viewpoint. Drive back to Bahir Dar for lunch.

In the afternoon, enjoy a boat trip on Ethiopia's largest body of water, Lake Tana, and visit the monasteries of Ura Kidane Mihret and Azwa Mariam which are found on the largest peninsula of the lake. These monasteries are known for the colourful frescoes of religious scenes, and an impressive display of illuminated bibles written in Ge'ez, Ethiopia's oldest language. Overnight at your chosen accommodation.
Meals : Breakfast, Lunch and Dinner
Day 3 Gondar
Drive to Gondar, the 17th and 18th century capital of Ethiopia. Visit the 'Royal Compound' with many majestic castles constructed in the European middle age architectural style, the 'Bath of Emperor Fasilades', and finally Debre Birhan Sillassie church ('Trinity at the mount of light' ) which is the finest of the Gonderine churches. It was built during the reign of Emperor Iyasu (1682 - 1706). The inside walls of the front room are covered with paintings on cloth, glued to the surface. The ceiling is built with thick beams and it is decorated with winged angel heads looking down. The wall paintings depict scenes from the life of Christ and Mary. Overnight at your chosen accommodation.
Meals : Breakfast, Lunch and Dinner
Day 4 Axum
After breakfast, transfer to the airport and fly to Axum, the most ancient capital of Ethiopia. Visit the Archeological Museum of Axum and the Cathedral of St. Mary of Zion, which is believed to be the last resting place of the original Ark of the Covenant. In the afternoon, visit the famous 'Stele field' (4th century AD) and UNESCO World Heritage Site, the ruin palace and tomb of King Kaleb and King Gebre Meskel (5th and 6th century AD) and the residence of the legendary Queen of Sheba (9th century BC). Overnight at your chosen accommodation.
Meals : Breakfast, Lunch and Dinner
Day 5 Lalibela
After breakfast, transfer to the airport for your flight to Lalibela which is home to the 12th century hand carved rock churches of King Lalibela (1181 - 1221) whom the town is named after. After lunch in your hotel, visit the first group of churches of Lalibela (UNESCO World Heritage Site) which are found northeast of a stream named 'River Jordan'. Overnight at your chosen accommodation.
Meals : Breakfast, Lunch and Dinner
Day 6 Lalibela
After breakfast, take a mule back ride to the hill top semi monolithic church of Asheten Mariam (13th century AD). The peak of the hill offers a wonderful viewpoint for a bird's eye view of the surrounding area, including the town of Lalibela. In the afternoon, visit the second and the third group of churches of Lalibela. Overnight at your chosen accommodation.
Meals : Breakfast, Lunch and Dinner
Day 7 Addis Ababa
Fly back to Addis Ababa for a day at leisure. Maybe visit the most famous street in Addis, Churchill Street, named after Winston Churchill of England, who helped Ethiopia to regain its independence from the Fascist Italian occupation. This street is famous for its antique shops. Overnight at your chosen accommodation.
Meals : Breakfast
Day 8 Depart
Enjoy a sightseeing tour of Addis, visiting museums, monuments, churches, a market and Mount Entoto for a panoramic view of the city. In the evening enjoy a farewell dinner at one of the best traditional restaurants, where you will taste a variety of Ethiopian food and be entertained by folk dancers. Then transfer to Addis Ababa Airport for your onward journey.
Meals : Breakfast and Dinner
Rock-hewn churches
Spectacular landscape
Friendly, welcoming locals
A culture vultures delight