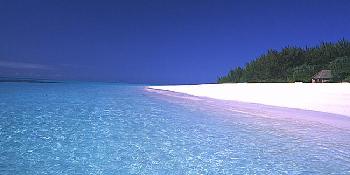 The pristine white beaches of Mnemba, surrounded by the deep blue ocean, combine to make this intimate island your own private tropical paradise.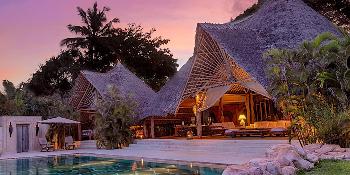 South Coast - This Italian jewel is one of the finest villas on the East African coast.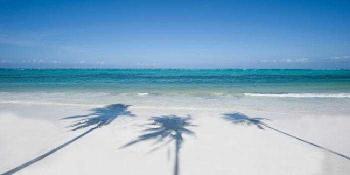 The Baraza Resort & Spa is one of the top-ranking boutique resorts in the region, located on a superb fine sand beach.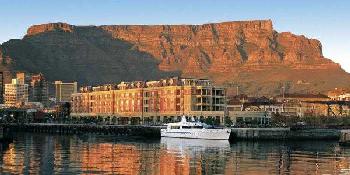 One of Africa's most luxurious hotels, renowned for superb accommodation and exceptional service.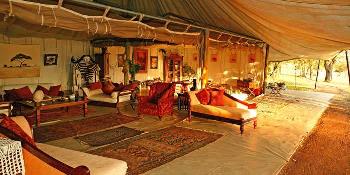 Drawing on eighty years of safari service, the Cottar family provide guests with the highest standards of personalized and professional guiding.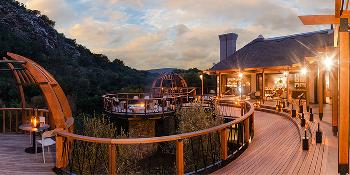 The award-winning private Shamwari Game Reserve is malaria free and is situated at the end of the Garden Route. Home to an impressive array of indigenous wildlife and luxury lodges.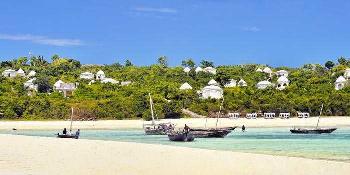 This boutique hotel offers stunning accommodation and breathtaking views on a perfect romantic island getaway.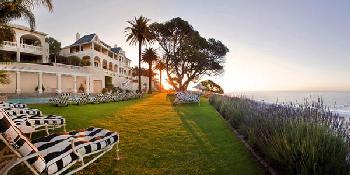 This Cape Town Hotel is one of the world's most exclusive private small hotels with a legacy of stylish entertaining and understated luxury.
This unique resort offers outstanding beauty and exceptional levels of service for the ultimate, tranquil holiday.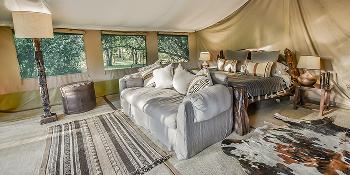 This camp, with its added touches that make it top of the range safari accommodation, is for those who are seeking that extra bit of luxury.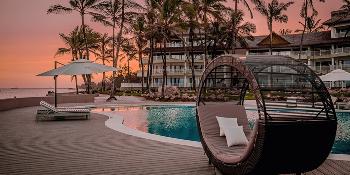 Following a total redesign and refurbishment, this iconic hotel opened its doors in December 2017. The $11m refurbishment ensured that this much-loved hotel is a spectacular property without equal on the Kenya coast.
This member of Sir Richard Branson's Virgin Limited Edition collection takes camping to a whole new level of sophistication.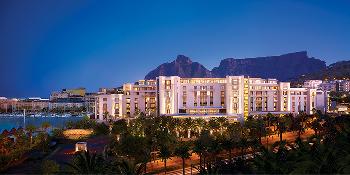 One&Only Cape Town is an oasis of cosmopolitan style with chic design and African flair.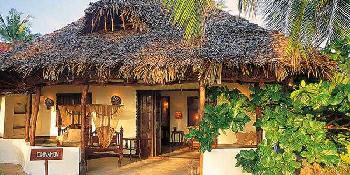 The discerning traveller need look no further than The Palms for the ultimate reclusive getaway. The resort delivers all the luxurious comforts and amenities of a five-star hotel, in an intimate setting.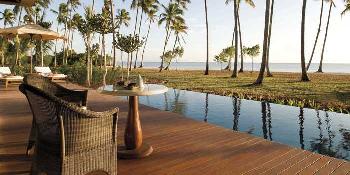 The Residence Zanzibar, which opened in 2011, is the only member of 'The Leading Hotels of the World' in Tanzania.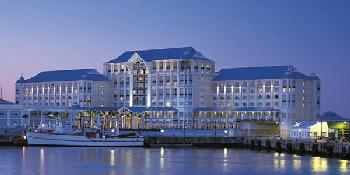 One of the leading hotels in the world, The Table Bay Hotel combines Victorian elegance with modern style, offering a welcoming and inviting atmosphere.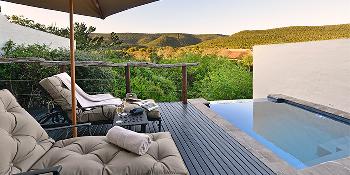 The award-winning private Shamwari Game Reserve is malaria free and is situated at the end of the Garden Route. Villa Lobengula is a truly classical African experience.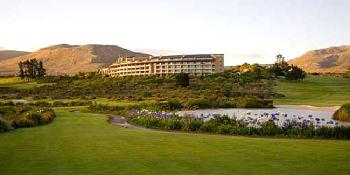 Carefully designed to blend in with its natural surroundings, with all rooms offering tranquil vistas of the lagoon, golf course or gardens.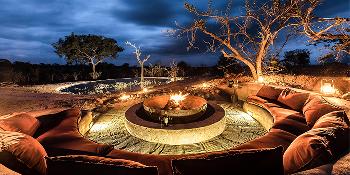 Sabi Sand Game Reserve is a collection of private game reserves adjoining the unfenced Kruger National Park. The area is of outstanding natural beauty and one of the most abundant and diverse areas for wildlife in Africa.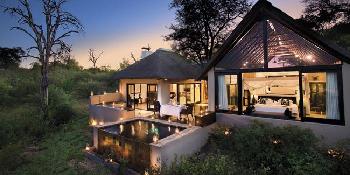 A superb game reserve set in an enviable location, with direct access to the Sabie River, ensures an awesome diversity of wildlife.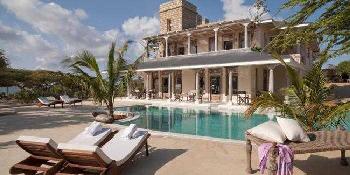 A small, luxury beach hotel only accessible by boat. Fitting seamlessly into its surroundings, The Majlis offers a unique experience that combines comfort, luxury and intimacy.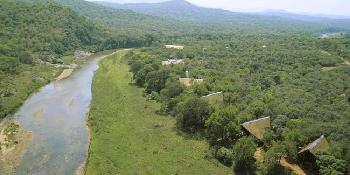 A safari is a journey of discovery in which you are one with your surroundings. Being part of life in the bush is the essence of a safari and being able to do it is a privilege one should never take for granted.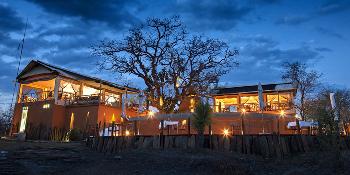 Opened in June 2010 Azura Selous is a luxurious tented lodge where you can relax and enjoy untamed Africa at its best. This is bygone Africa with all the modern comforts you could want.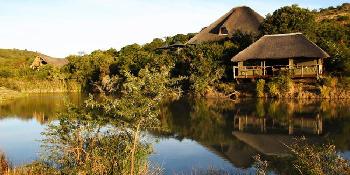 The award-winning private Shamwari Game Reserve is malaria free and is situated at the end of the Garden Route. Bayethe Lodge, offers the ultimate in luxury tented accommodation.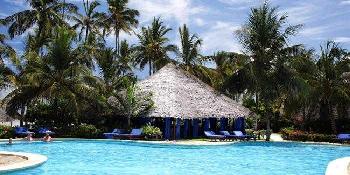 This friendly, family-owned hotel, on a pristine Zanzibar beach, is the perfect choice for a romantic tropical escape.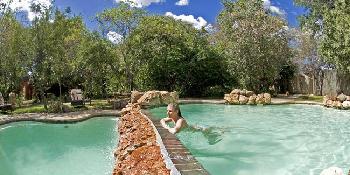 A luxurious riverside retreat located in the heart of the bush, with the only full spa on the Botswana safari circuit.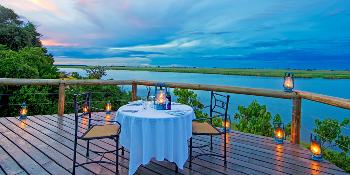 This delightful lodge overlooking the Chobe River and Caprivi Floodplains is the only permanent game lodge within the Chobe National Park.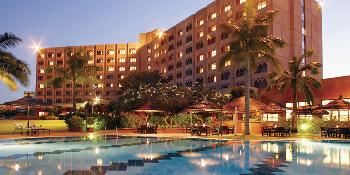 This hotel is a Tanzanian landmark and has been a symbol of luxury and elegance over the years.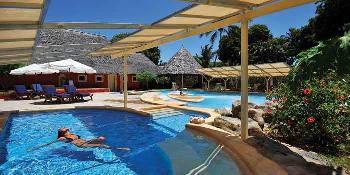 Malindi - Diamonds Dream of Africa is a member of the 'Small Luxury Hotels of the World'. Set in pretty gardens, steps away from the Indian Ocean on the northern shores of Malindi, close to the centre of town.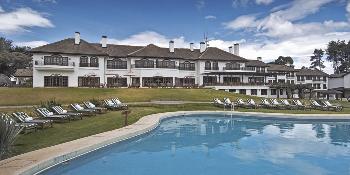 A beautiful hotel in a delightful setting, offering magnificent views of Mount Kenya. The array of activities available are many and varied, something to suit all guests.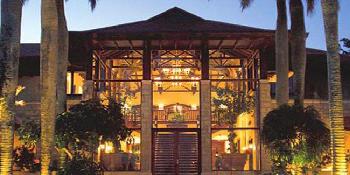 On KwaZulu-Natal's Dolphin Coast, under an abundant forest canopy, you will find Zimbali, Zulu for valley of flowers.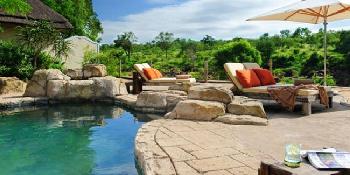 Fitzpatrick's Lodge, part of the Jock family of lodges, is smaller than Jock Safari Lodge and is perfect for small groups and families. The personal service and an intimate atmosphere make this a great choice.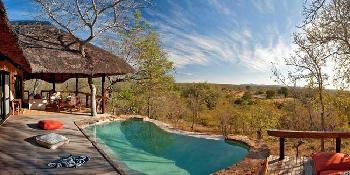 Garonga Safari Camp is an exclusive 12-bed safari camp offering the chance to view big game such as lions, elephants and rhinos.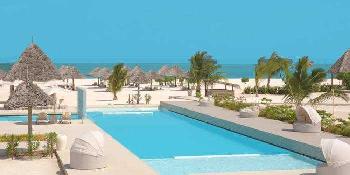 The Gold Zanzibar is an oasis of luxury and elegance, where you can relax in the gentle laid back atmosphere. It is situated beside the Indian Ocean, on the beautiful white sand beach of Kendwa, one of the few non-tidal beaches in Zanzibar.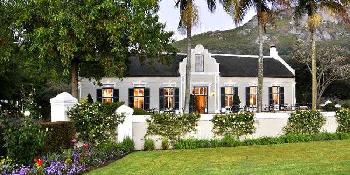 Grande Roche is a celebrated international hotel, famous for its exquisite location in the heart of the beautiful Cape Winelands.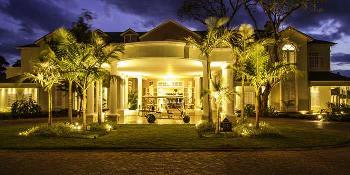 A warm welcome awaits all guests at the beautiful boutique hotel that is Hemingways Nairobi, a 'Small Leading Hotel of the World'.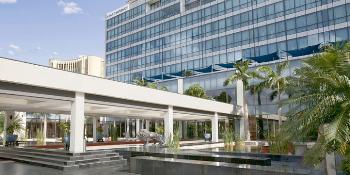 Known fondly as 'The Kili', this iconic hotel has been a landmark in Dar es Salaam since the mid 1960s.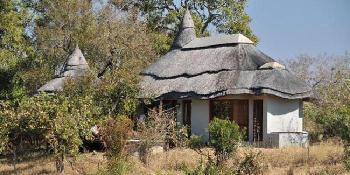 The lodge is decorated with an emphasis on comfort and a colonial era of opulence. With wildlife wandering through the unfenced areas of the camp, Imbali is a romantic reminder of the character of the bush. A waterhole adjacent to the camp offers won...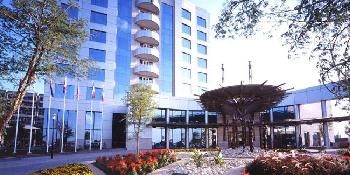 World class hotel, superbly positioned at OR Tambo International Airport.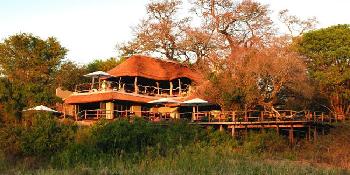 Jock Safari Lodge, located in Kruger National Park, incorporates the romance and elegance of the past colonial era, and reflects, in its unique style, the indigenous Zulu and Shangaan cultures.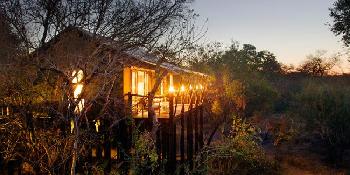 Reminiscent of a traditional African safari camp from a bygone era, Buffalo Camp offers the ultimate luxurious tented accommodation experience.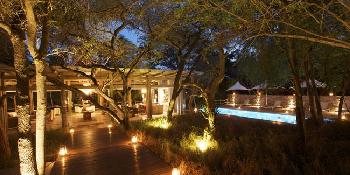 Set on the banks of the perennial Klaserie River is the reserves most secluded and prestigious lodge, Kapama Karula.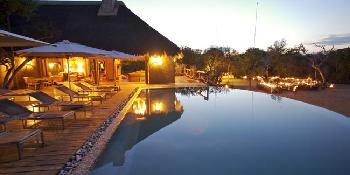 Within the expansive Kapama Private Game Reserve, River Lodge epitomises five-star accommodation.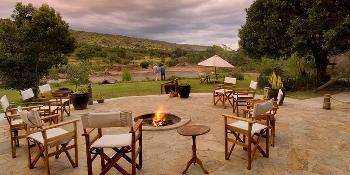 Offering an authentic 'yesteryear' experience for visitors wishing to gain that little extra from their safari. Set on the banks of the Mara River where zebras, elephants and hippos come to drink throughout the day.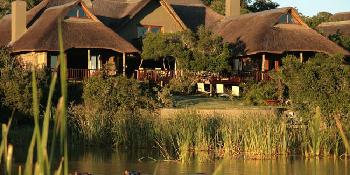 Set between two streams in a lush bushveld valley, Kichaka Lodge is an exclusive luxury lodge located within a 'Big 5' game reserve, in the malaria-free Eastern Cape of South Africa.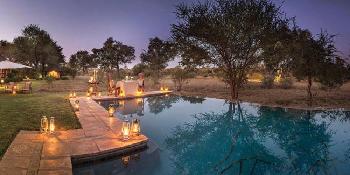 Experience the bush in true colonial style. Relax and allow yourself to be pampered by the attentive yet unobtrusive staff.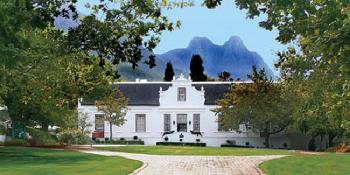 Spectacular vistas of craggy mountains, rolling valleys, oak-lined pathways & lush vineyards form the backdrop to one of South Africa's most beautiful private hotels & spas, the Lanzerac Hotel & Spa.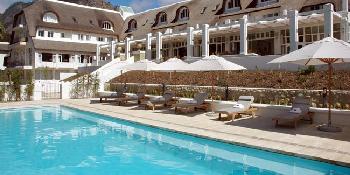 A romantic getaway, Le Franschhoek Hotel & Spa is 5 star luxury with an elusive charm and a contemporary Cape Dutch feel. It offers unparalleled views of the Franschhoek Mountains.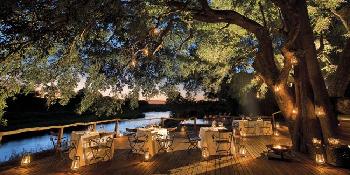 The Tinga Private Game Reserve Concession in Kruger National Park is 5,000 hectares and has two private camps, Tinga Legends and Tinga Narina.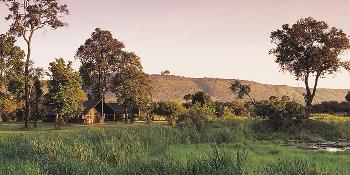 Intimate in character, this camp is built around a small watering hole that is teeming with birds and wildlife. The camp is reached by boat and offers an exquisite, romantic setting which has a serenity all of its own.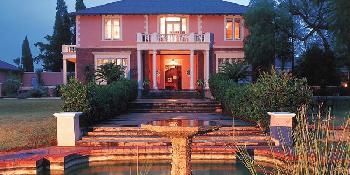 This extensive private game reserve is home to an impressive array of indigenous wildlife and six luxury lodges. The reserve is also home to the Born Free Foundation.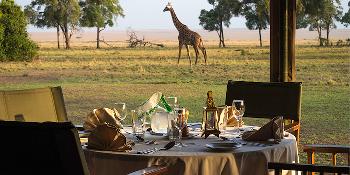 The setting is magical. So much so that almost a century ago it was reserved, exclusively, for Kenya's colonial Governors and their royal visitors.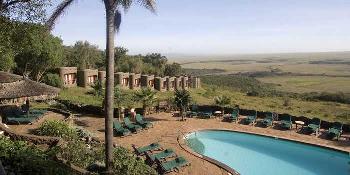 The Serena lodge is set high on a bush-cloaked hill, embraced by arcing vistas and washed by a sea of richly rolling grasslands.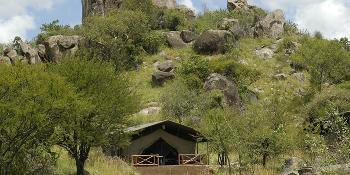 A place of infinite calm, surrounded by untamed majesty, Mbuzi Mawe offers a timeless blend of classical safari rusticity and the world-class professionalism of Serena Safari Lodges, Resorts and Hotels.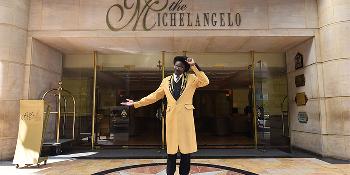 The splendour of the Renaissance architecture will leave a lasting impression from the moment you arrive at this beautiful hotel, which is a member of 'The Leading Hotels of the World'.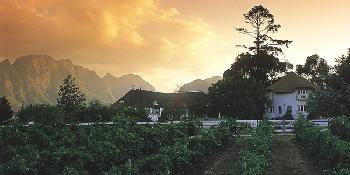 Mont Rochelle Hotel invites you to relax in one of their luxurious bedrooms or suites, most of which offer spectacular views across the valleys and vines of Franschhoek.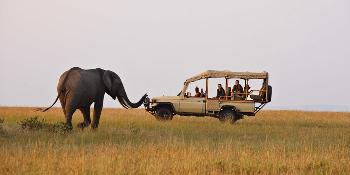 Naibor, meaning wide open spaces, is a spacious and stylish tented camp, set up seasonally in a beautiful grove of fever trees, overlooking a natural mineral salt lick area, to which the animals are drawn.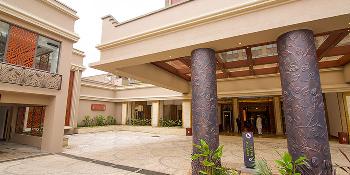 Famed for its efficiency, service and hospitality, the sophisticated Nairobi Serena Hotel is a member of 'The Leading Hotels of the World' and the flagship of the Serena Hotels' fleet of world-class hotels.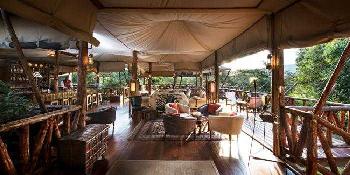 Neptune Mara Rianta luxury tented camp, which is nestled in the heart of the Mara North Conservancy, is the perfect base for your safari adventures.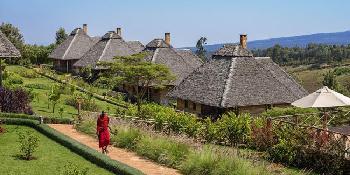 This all-suite log cabin style retreat, set in 50 acres of bush land in the Ngorongoro, is located a few steps from the Game Reserve Gate and 20 minutes from the Ngorongoro Crater.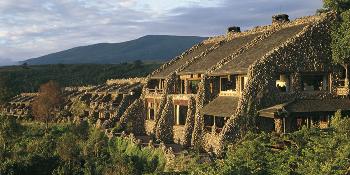 Perched on the jagged rim of the crater, wreathed in morning mist, camouflaged in river-stone and cloaked in indigenous creepers, the Ngorongoro Serena Safari Lodge is a triumph of ecological and architectural fusion.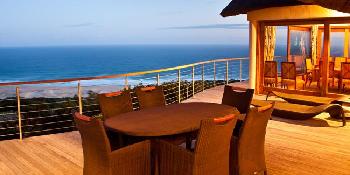 An ultra luxurious haven for world travellers, with five-star dining, one of a kind amenities and endless pampering, all nestled in the midst of an exotic ocean/game reserve.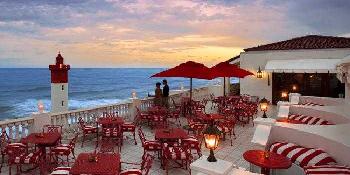 The Oyster Box is an iconic landmark which has been lovingly restored to offer a magical experience.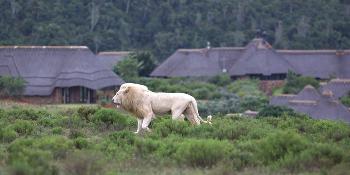 Lucky visitors to Pumba may see the rare and majestic white lion. Game drives here are offered in luxury safari vehicles, accompanied by expert game rangers.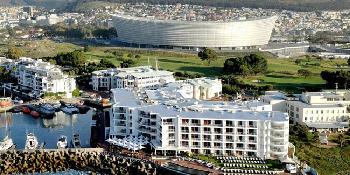 Spectacularly situated on the edge of the Atlantic Ocean, overlooking a private marina and adjacent to the world famous V&A Waterfront, this five star international hotel offers magnificent views and superb service.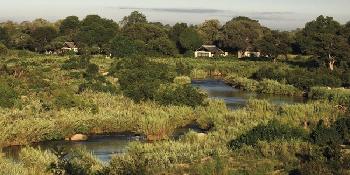 A superb game reserve set in an enviable location, with direct access to the Sabie River, ensures an awesome diversity of wildlife.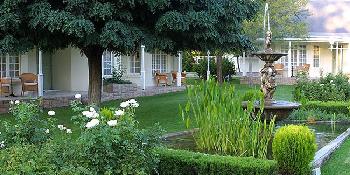 This carefully renovated homestead is well known for its beauty, friendly service and excellent cuisine.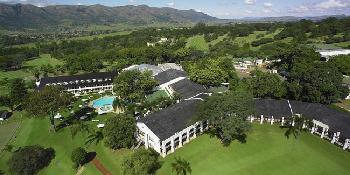 The Royal Kingdom of Swaziland has a history of tradition and culture that pervades the land and infuses the Valley. The Resort nestles in the Ezulwini Valley and the infusion of royal custom and quality reigns.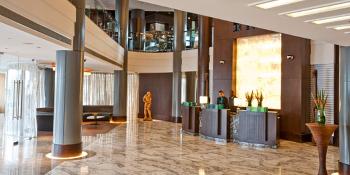 The Sankara Nairobi is designed in a contemporary style combining five star standards with a personalised service.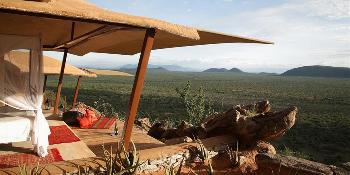 A beautiful, small property surrounded by 95,000 hectares of private wildlife conservancy, and perched on top of a spectacular viewpoint.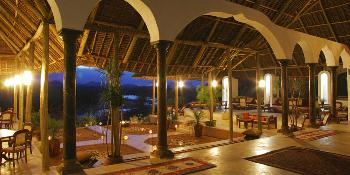 Perched high above the banks of the Uaso Nyiro River, in the West Gate Conservancy next to Samburu Reserve, SaSaab offers spectacular views of the Laikipia plateau and Mount Kenya.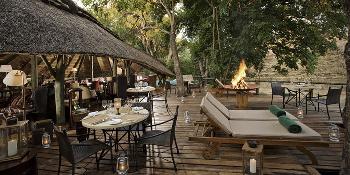 Luxury safari accommodation in the heart of the Selous Game Reserve. All tents are well positioned offering guests optimum game viewing as well as privacy and exclusivity.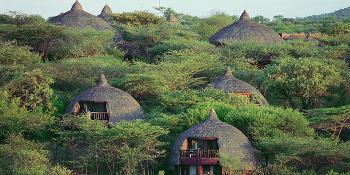 Inspired by a traditional African village, the lodge is rich in local atmosphere. Great attention has been paid to both architectural and decorative detailing making the lodge a picturesque delight.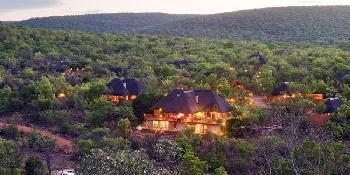 Guests are assured of exceptional game viewing including some of the best rhino sightings on the continent.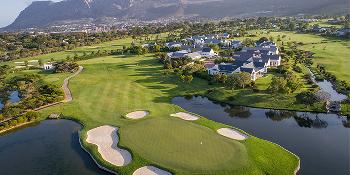 This historic boutique hotel nestles in the tranquil Constantia Valley, against the slopes of the Steenberg Mountains, offering sweeping views over False Bay.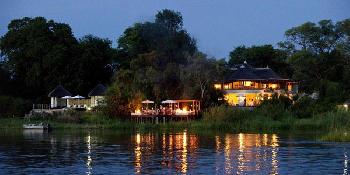 The lodge is an exclusive haven in the heart of Mosi-oa-Tunya National Park, which in addition to the mighty roar of the Victoria Falls, also boasts a wide variety of game.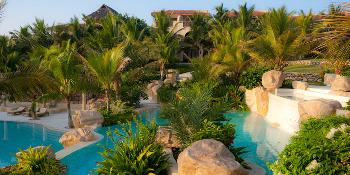 This unique property offers a blend of African, Arabic and Indian architectural influences, all of which have been fused to create the vibrant surroundings of Swahili Beach.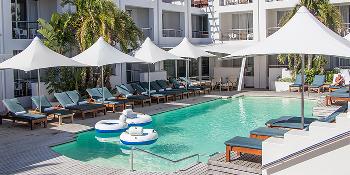 A luxury beachfront hotel on a trendy strip of Camps Bay. The stunning location, in-house restaurants & bars, wellness centre and a vast choice of activities make this Cape Town hotel an absolute paradise.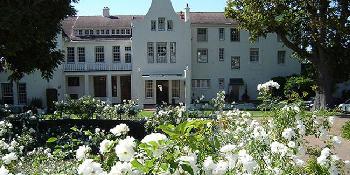 With a history dating back to the 18th-century, the two buildings that make up The Cellars-Hohenhort once served as a farmhouse, a German-style manor house, a traditional wine cellar and a country guest house.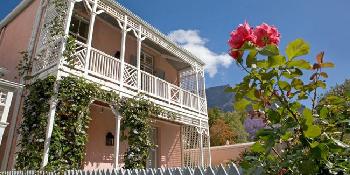 One of Cape Town's best loved hotels offers timeless elegance and fine cuisine.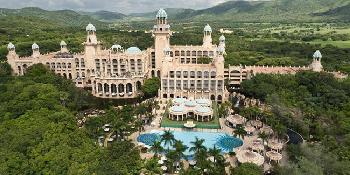 South Africa's number one resort, Sun City boasts fine hotels set within a world of spectacular gardens, waterfalls and entertainment centres.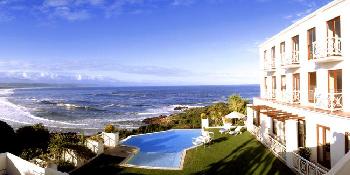 A stylish five-star Relais & Chateaux hotel. Guests will enjoy a luxurious, idyllic and indulgent experience.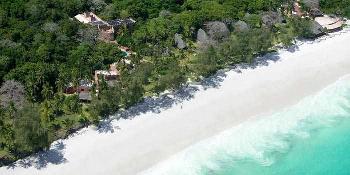 A unique fusion of hand-carved polished mahogany, soaring sail work, classic Venetian 'stucco' and traditional Swahili architecture. The Sands nestles in 25 acres of indigenous coastal forest.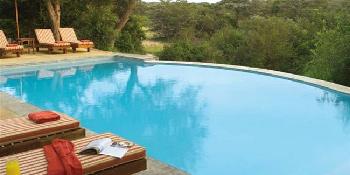 The elegant and exclusive Thornybush Game Lodge awaits discovery by the discerning traveller. Unrivalled big game viewing is complemented by exquisite accommodation and sublime cuisine.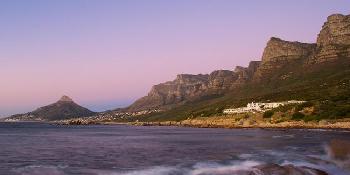 An intimate, boutique hotel offering exceptional standards of service.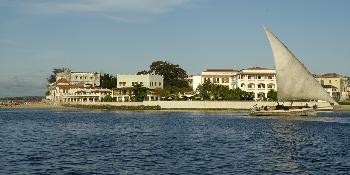 Situated on the seafront of ancient Stone Town, washed by the aquamarine waters of the Zanzibar Channel, the Serena Inn is a haven of tranquillity amongst the bustle of Zanzibar.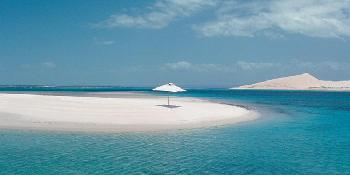 For an unforgettable escape in a little slice of heaven, look no further than this romantic property in an exotic destination.
A tropical island paradise surrounded by palm trees, white sands and turquoise waters. Anantara Bazaruto Island Resor...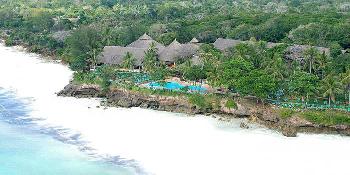 Mombasa South Coast - This resort encompasses three separate properties, all of which share the numerous leisure facilities. This is a large and friendly resort with high standards of service.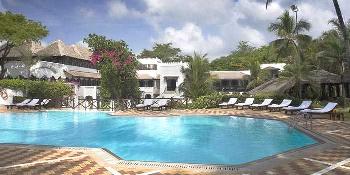 Mombasa North Coast - Designed to resemble a 13th century Swahili town, complete with winding lanes, carved balconies, fountains and market squares, this property provides an oasis of tranquillity.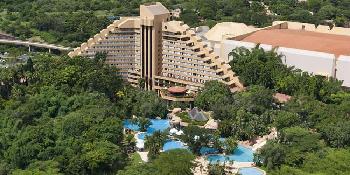 South Africa's number one resort, Sun City boasts fine hotels set within a world of spectacular gardens, waterfalls and entertainment centres.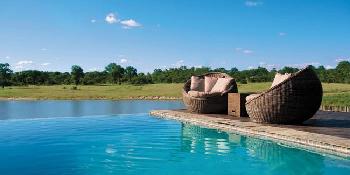 It is common to see the 'big 5' in Sabi Sand plus many other species of mammals, birds and reptiles. At Arathusa Safari Lodge you will enjoy the services of experienced guides who will make your safari come to life.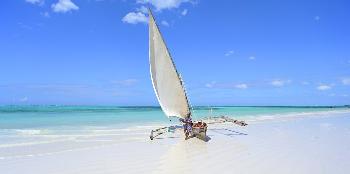 Carefully and tastefully decorated in a Zanzibari style with a wide range of facilities, the Bluebay is a great resort with a fine beach.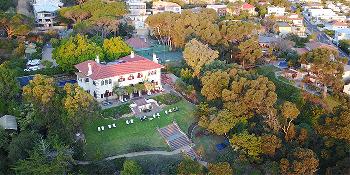 Stay at Camps Bay Retreat and enjoy an unforgettable experience for all the senses. From delicious, organically grown food, to glorious views, from the feel of absolute calm to the fragrant smell of fynbos.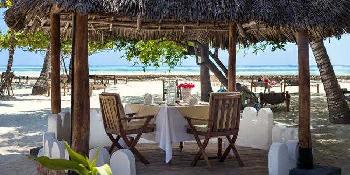 Set on the east coast of Zanzibar, Mapenzi Beach Club blends with the natural environment of the surrounding landscape.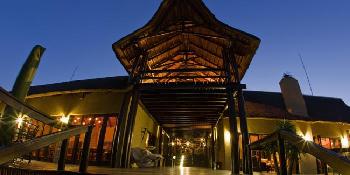 It is common to see the 'big 5' in Sabi Sand plus many other species of mammals, birds and reptiles. At Elephant Plains Game Lodge you will enjoy the services of experienced guides who will make your safari come to life.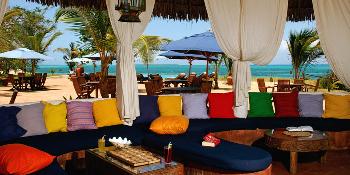 Fumba Beach Lodge is a luxurious and peaceful hideaway, offering a perfect blend of casual elegance and friendly, first class service. Set in 40 acres of exquisite wilderness with three naturally sheltered beaches.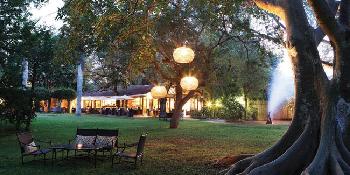 This intimate and beautiful hotel is the ideal location from which to explore the array of wildlife and coastal reserves in Maputaland and the Elephant Coast.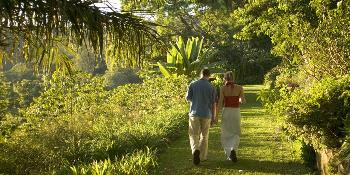 An old colonial farmhouse, built by German settlers in 1929. Superbly located at the head of a beautifully fertile valley and backing up against the heavily forested slopes of the Ngorongoro highlands.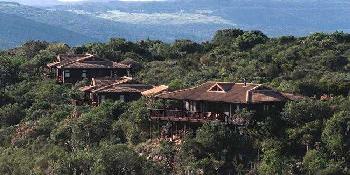 This family-owned and operated private game reserve spans 22,000 acres of pristine African wilderness, incorporating the picturesque Kariega and Bushmans Rivers.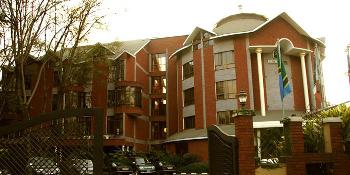 Kibo Palace Hotel offers a range of elegant guestrooms and suites, stylishly designed and luxuriously furnished.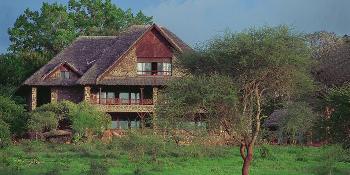 This classic stone built lodge was one of the first lodges to be built in Tsavo National Park and overlooks its own waterhole, which is visited by a variety of wildlife.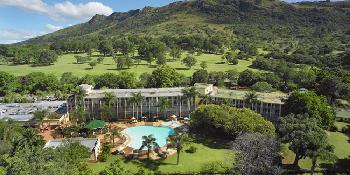 A modern country hotel, which is close to all the leisure and cultural attractions. Guests of this hotel are free to enjoy the facilities at the Royal Swazi Sun.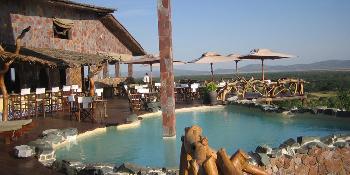 Located off the beaten track in the Western Corridor of the Serengeti National Park, lying on top of the Mwaveni Hill, the Mbalageti Serengeti is one of the most exclusive safari living experiences.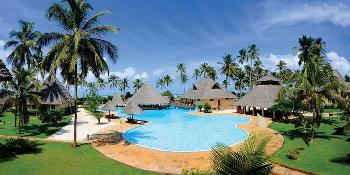 The resort has been meticulously created, emulating traditional Zanzibar style, using the best in local design, interiors and furnishings, and meeting high international standards.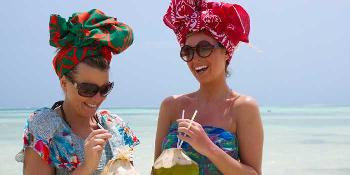 A unique and enchanting resort, reflecting the traditional styles and charm of Zanzibar.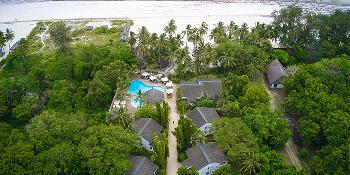 Mombasa South Coast - A boutique hotel set in a lush forest landscape, offering guests a variety of things to do and a relaxed atmosphere.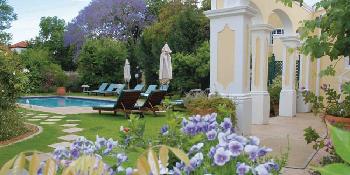 River Manor with its wrap-around patios creates an atmosphere of luxury, space and privacy with personal service and attention to detail.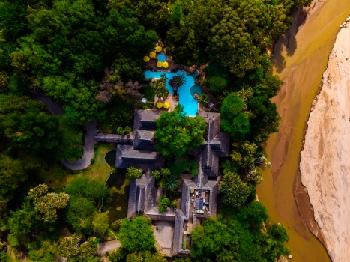 A luxurious lodge set in 'Born Free' country, where the glories of nature are concentrated in this semi-desert oasis.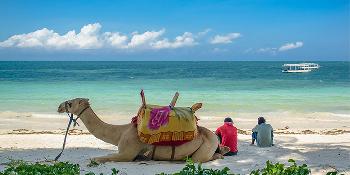 An excellent range and standard of facilities, making it popular with both couples and families.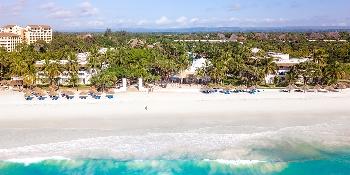 Mombasa South Coast - The hotel sits on the dazzling white sands of Diani Beach, nestled amidst ten acres of tropical gardens.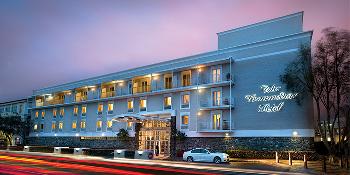 Boasting superb service and excellent cuisine in a secure and friendly environment.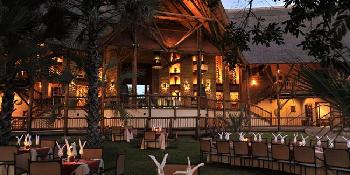 An exclusive lodge offering guests world-class facilities, a short distance upstream from Victoria Falls.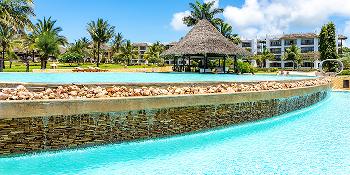 This attractive resort, on one of Zanzibar's unspoilt beaches, offers a lively and friendly atmosphere. The area is home to some excellent diving sites.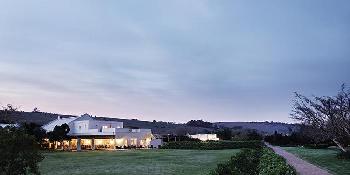 Spier Wine Farm has a vibrant and conscious energy, and explores contemporary South African culture through food, wine and art - all to great acclaim.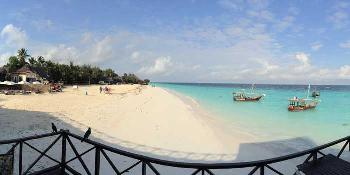 An elegant, boutique hotel which blends contemporary design with traditional Zanzibari features. Set in tropical gardens with direct access to a white sand beach and the warm waters of the Indian Ocean.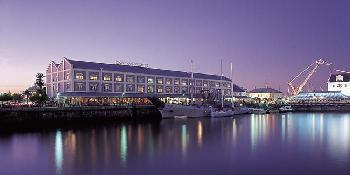 Built in 1904 as the North Quay Warehouse and converted in 1990 to a luxury hotel.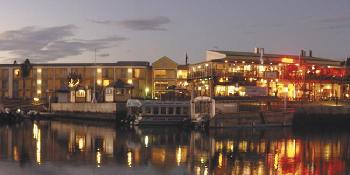 A stylish and modern hotel which offers a tranquil stay in spacious rooms overlooking the majestic Knysna lagoon.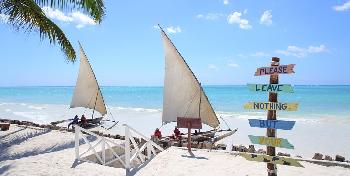 A magical African resort with a choice of single-storey African style rondavel cottages nestled on the beachfront in wonderfully landscaped tropical gardens.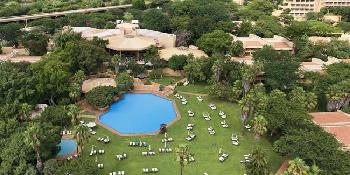 South Africa's number one resort, Sun City boasts fine hotels set within a world of spectacular gardens, waterfalls and entertainment centres.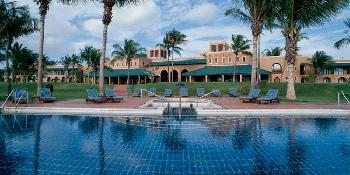 On the northern coastline of Mozambique, the hotel is a compilation of Arabian-inspired buildings, turrets and archways.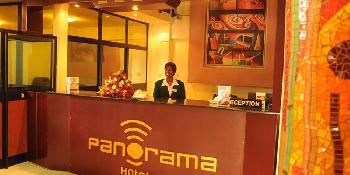 Panorama, located in the city centre, has been designed with ramps to be accessible for wheelchair users.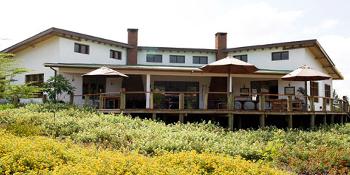 A small lodge located in a valley, offering breathtaking views over a coffee plantation.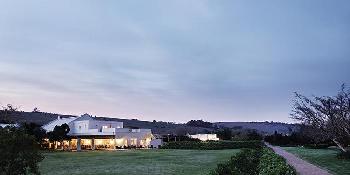 Decorated with contemporary comfort this stylish 3 star hotel is set in the relaxed residential suburb of Sea Point.