GANGES RIVER CRUISE PLUS TIGER
GANGES RIVER CRUISE PLUS TIGER
Spend 7 nights on board the Bengal Ganga ship and explore the rich history of the Ganges visiting temples, monuments & palaces along the River. Then travel to Kanha National Park for the next 4 nights.

The park was the inspiration for Kipling's Jungle Book, where tribal people, virgin forests and rolling landscapes harbour tigers, deer and many other natural attractions.

This is a one off special tour by Heritage River Journeys and only available on the dates mentioned.

Kolkata - Bandel - Kalna - Mayapur - Guptipara - Fulia - Chandernagore - Kanha National Park - Delhi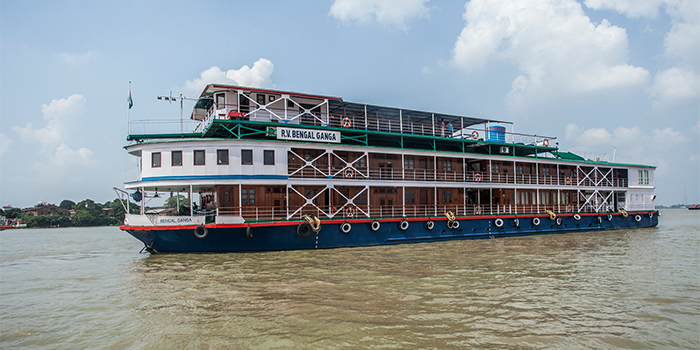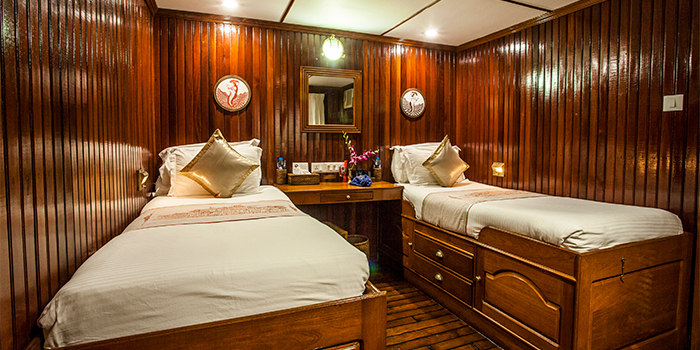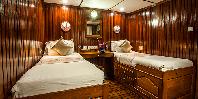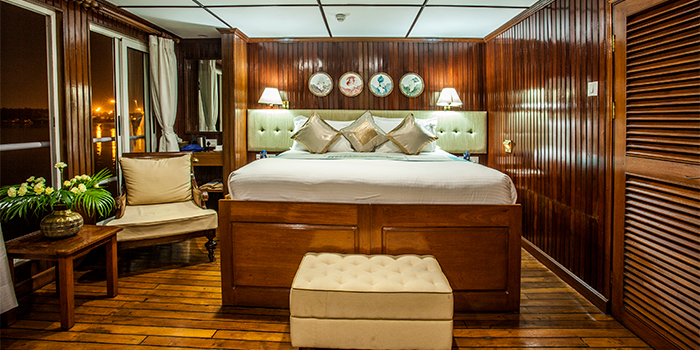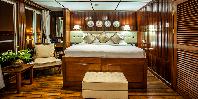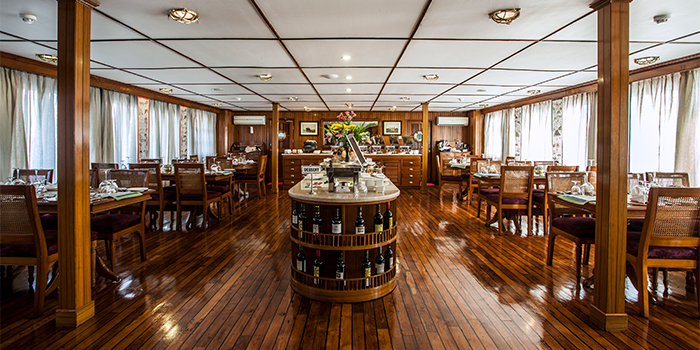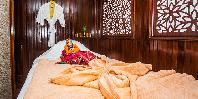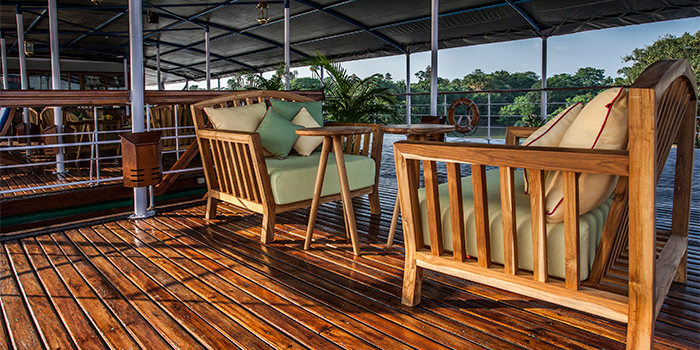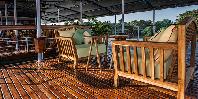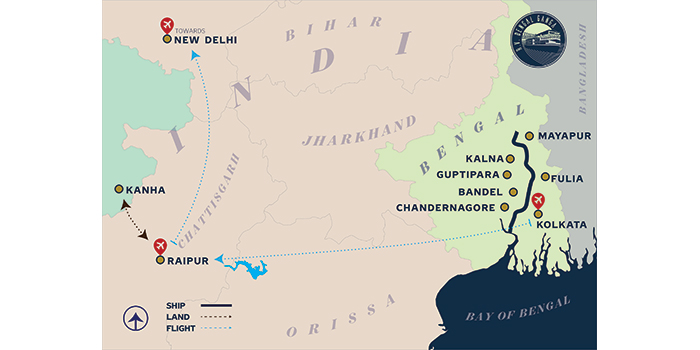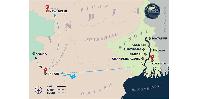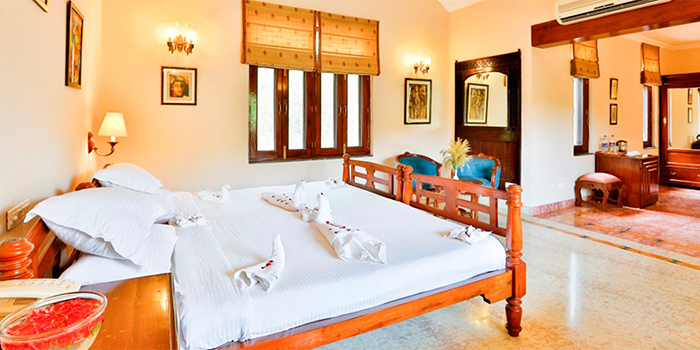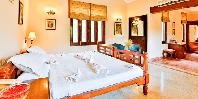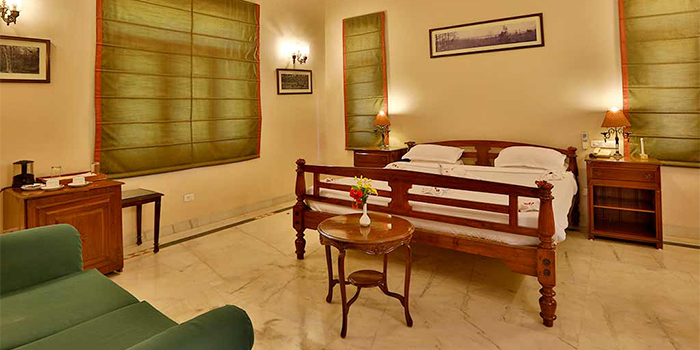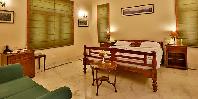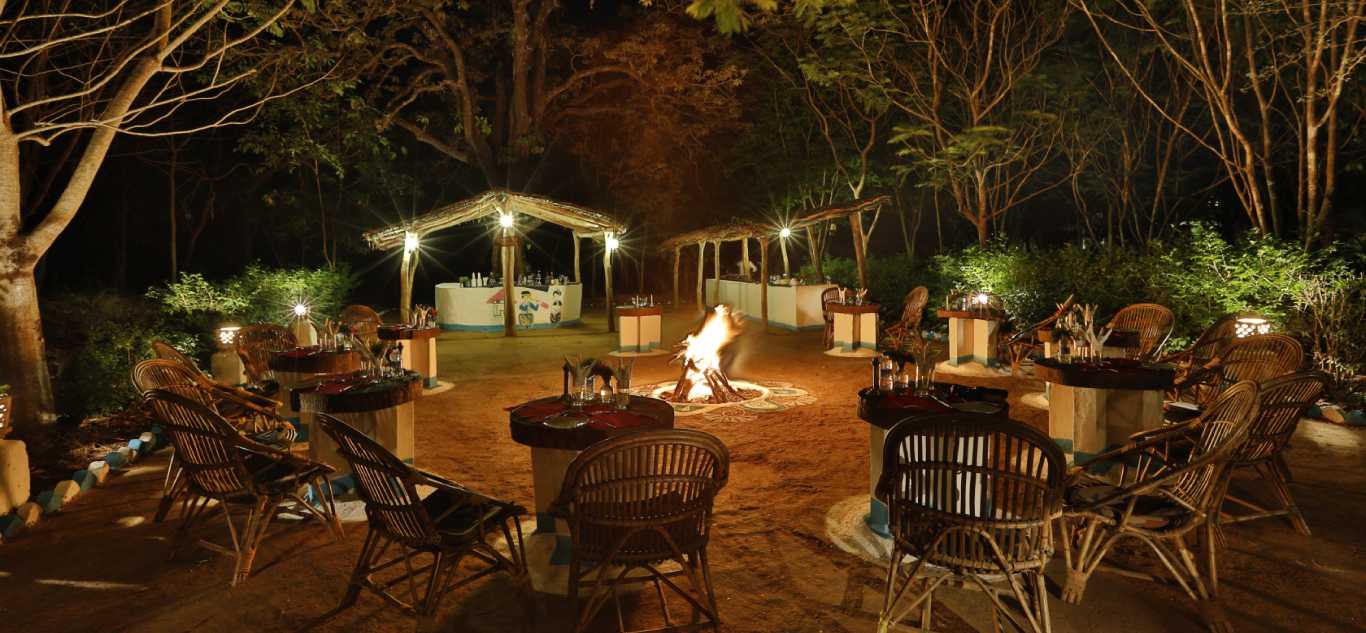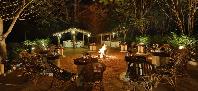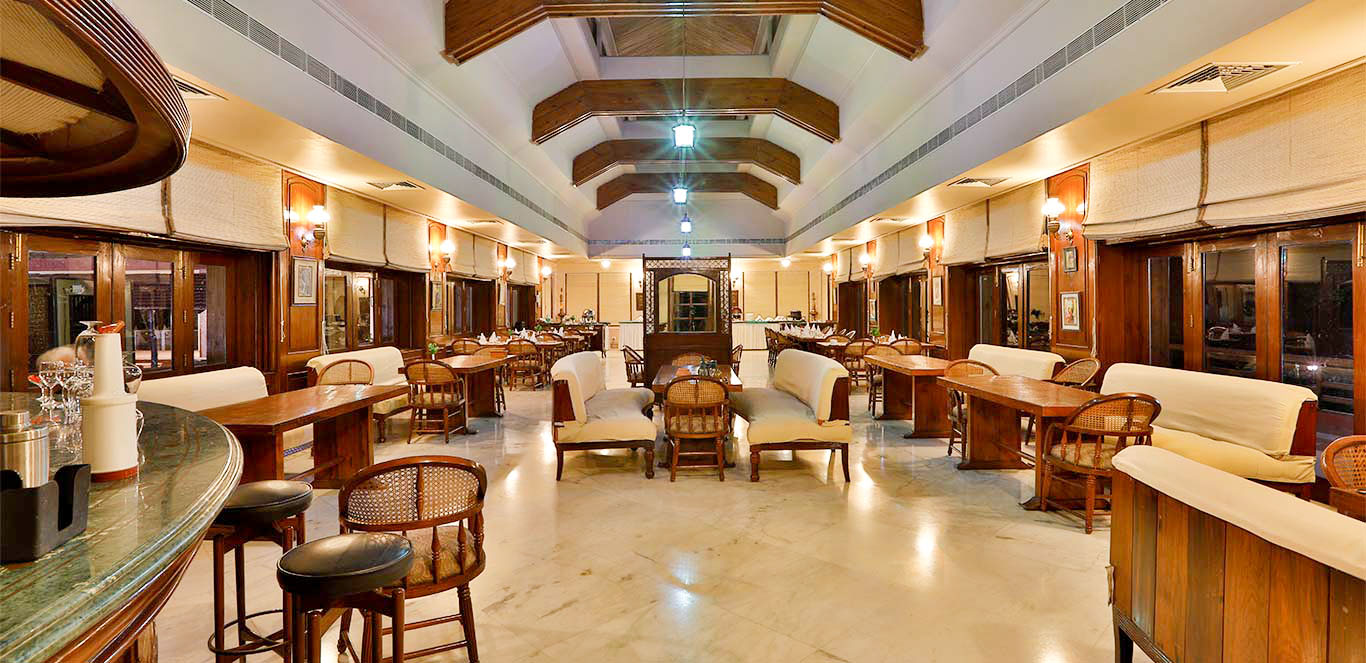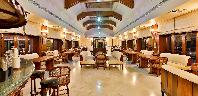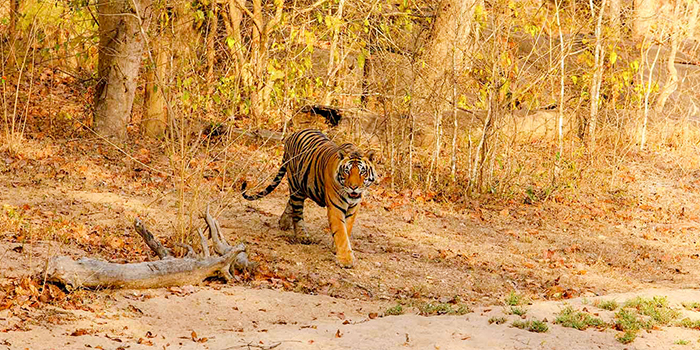 Day 1 Sunday 12 Jan Or 22 Mar 2020 - Kolkata
Overnight flight from UK to Kolkata.
Day 2 Monday 13 Jan Or 23 Mar 2020 - Kolkata
Met at Kolkata airport and transferred to your hotel. Day at leisure.
Overnight: Oberoi Grand Hotel, Kolkata
Day 3 Tuesday 14 Jan Or 24 Mar 2020 - Ganges Cruise
In the morning transfer to and board the ship at the Botanical Garden jetty in Kolkata and enjoy lunch on board. After lunch enjoy a stroll in the Indian Botanic Garden, which is located near the jetty where the ship will be moored. The gardens were founded in 1787 by Colonel Robert Kyd, an army officer of the British East India Company, primarily for the purpose of identifying new plants of commercial value, such as teak, and growing spices for trade. It was renamed Acharya Jagadish Chandra Bose Indian Botanic Garden in honor of Jagadish Chandra Bose, the Bengali polymath and natural scientist. The gardens are famous for the enormous collections of orchids, bamboos, palms, and plants of the screw pine genus. The most famous plant is the great banyan tree, thought to be the largest tree in the world, and finds mention in the Guinness Book of Records.
Overnight onboard Bengal Ganga
Meals : Breakfast, Lunch and Dinner
Day 4 Wednesday 15 Jan Or 25 Mar 2020 - Ganges Cruise
After breakfast embark on a Panoramic Tour of Kolkata, featuring a view of the well preserved British colonial buildings in Kolkata: Writer's Building, General Post Office, High Court, Raj Bhawan (Governor's House), Town Hall, Council House, Treasury Building, Reserve Bank of India and Dalhousie Square. The day continues with a visit to St. John's Church, the oldest Anglican Church in Kolkata, built in 1756. The tour features the oldest functioning pipe organ in India, a painting of the Last Supper by German artist, Johann Zoffany, and several tombs of British Generals who died during the Siege of Kolkata by Nawab Shriaj Ud Daula in 1756. Then we visit the recently renovated Victoria Memorial Museum, which houses the largest collection of British colonial historical artefacts in India. Return to the ship and sail upstream, passing beneath the cantilevered Howrah Bridge and see various colonial buildings along the River Ganges. We moor for the night on the outskirts of Kolkata city near the Bally Bridge.
Overnight onboard Bengal Ganga
Meals : Breakfast, Lunch and Dinner
Day 5 Thursday 16 Jan Or 26 Mar 2020 - Ganges Cruise
This morning we set sail upstream to Bandel, meaning port in Bengali, founded by Portuguese settlers who built the Church and a Monastery around 1660. In the afternoon visit the Basilica of the Holy Rosary, commonly known as Bandel Church, which is one of the oldest Christian churches in West Bengal. It stands as a memorial to the Portuguese settlement in Bengal. Founded in 1599, it is dedicated to Nossa Senhora do Rosario, Our Lady of the Rosary. It is also known as "Nossa Senhora da Boa Viagem", meaning "Our Lady of the Good Journey". The keystone of an older church with the year 1599 on it adorns the riverside gate of the monastery attached to it. It is also a Parish church, part of the Roman Catholic Archdiocese of Calcutta and one of the most prominent historical churches in India. A ship's mast stands in front of the church; it was presented to the church by the captain of a vessel that had encountered a storm in the Bay of Bengal, and its rescue was attributed to Mary. The church has three altars, several tombstones, an organ, and a shrine to Mary. We then visit the Hooghly Imambara, one of the famous Shiya pilgrimage centres in West Bengal, built in 1841 by Haji Mohammad Mahasin. The two-storey building and surrounding rooms provide housing for pilgrims as well as classrooms, or Madrasa that teach the Koran. The structure contains a Victorian-era clock with a winding key weighing 20kg. Large Persian chandeliers and lamps light the Imambara's stunning hallways and passages.
Overnight onboard Bengal Ganga
Meals : Breakfast, Lunch and Dinner
Day 6 Friday 17 Jan Or 27 Mar 2020 - Ganges Cruise
Today we sail further upstream to the temple town of Kalna. In the afternoon enjoy a rickshaw ride through the town centre of Kalna en route to the enchanting Rajbari Temple Complex, which has the highest concentration of temples in the region. Bengal's mixture of temple architecture includes the Nabakailas Temples. Built in 1809 by the Bardhaman Maharaja, the complex contains 108 slope-roofed temples, 74 in the outer circle and another 34 making an inner circle. Another complex features diverse architecture, including the Pratepeshwar Temple, built in 1849. Terracotta plaques depict themes of Hindu epics, mythical life of Sree Chaitanya, images of Durga, and various aspects of day-to-day life in the region. We also visit the local market on the way back to the ship.
Overnight onboard Bengal Ganga
Meals : Breakfast, Lunch and Dinner
Day 7 Saturday 18 Jan Or 28 Mar 2020 - Ganges Cruise
Today we sail to Mayapur, known as the birthplace of Sri Chaitanya Mahaprabhu (1486) who is considered an incarnation of Lord Krishna. It is also the home of the Krishna Consciousness Movement also called ISKCON. Guests can experience the fascinating culture of these followers and their ornate, colourful decorated statues of Krishna. The new temple built to commemorate the Jubilee year of the ISKCON movement in 2016 and largely funded by Alfred B. Ford, the great grandson of car-maker Henry Ford, can be compared to the Vatican. It also contains a 75-foot domed planetarium. Meet Krishna followers and walk through the pilgrim's bazaar.
Overnight onboard Bengal Ganga
Meals : Breakfast, Lunch and Dinner
Day 8 Sunday 19 Jan Or 29 Mar 2020 - Ganges Cruise
Today we sail downstream to Guptipara, a rural town, located on the riverbank. The paddy fields of Guptipara produce the finest rice in West Bengal and the area is also famous for the "Himsagar Aam", the tastiest mango on Indian soil. We visit the Temple complex at Guptipara, which houses four great Vaishnava Temples, namely Chaitanya, Brindabanchandra, Ramchandra and Krishnachandra. All the structures bear characteristics of the Bengal school of architecture, with carvings depicting scenes from the Hindu epics. The Ratha-Yatra (Chariot festival) is Guptipara's greatest festival and the temple chariot is one of the tallest and oldest in West Bengal. In the afternoon, we sail across to the opposite riverbank and visit the weaving village of Fulia. After the partition of India and the division of Bengal into West Bengal (in India) and East Pakistan (now Bangladesh), many skilled weavers from Bangladesh, came and settled here and the region become a renowned centre for hand-woven fabrics. With government encouragement and support, the talented weavers soon revived their ancestral occupation and the art of exquisite weaving once again flourished. Phulia specializes in a combination of jacquard and jamdani work, which are based on Tangail Saree Culture of Bangladesh.
Overnight onboard Bengal Ganga
Meals : Breakfast, Lunch and Dinner


Day 9 Monday 20 Jan Or 30 Mar 2020 - Ganges Cruise
This morning we sail further downstream to Chandernagore, which was established as a French colony in 1673. The French obtained permission from Ibrahim Khan, the Nawab of Bengal to establish a trading post on the riverbanks of this city, which became a permanent French settlement. Explore the French colonial buildings walking along the promenade, including the former French governor's residence, now converted to a museum (closed on Thursdays and Saturdays) that features an exhibition of items that depict life during this period. Also visit the Sacred Heart Church, designed by French Architect Jacques Duchatz. The church was inaugurated in 1884 and stands for over two centuries to mark the beauty of the architecture during the French period. Return to the ship and continue our journey back to Kolkata.
Overnight onboard Bengal Ganga
Meals : Breakfast, Lunch and Dinner
Day 10 Tuesday 21 Jan Or 31 Mar 2020 - Raipur/kanha
Early this morning disembark the ship with packed breakfast and transfer to the airport for flight to Raipur; arrive Raipur and drive straight to Kanha (approx. 4 hours), transfer to hotel for check-in and lunch. Afternoon Nature Walk: Although safari remains the prime attraction of the jungle, nature trails are for those who wish to explore nature closely on foot and for those who find joy in every little wonder of the jungle. Accompanied by a trained naturalist this is an amazing way to get to know about flora, butterflies, insects, birds and small mammals that you encounter.
Overnight: The Bagh Kanha
Meals : Breakfast, Lunch and Dinner
Day 11 Wednesday 22 Jan Or 01 Apr 2020 - Kanha
In the morning enjoy a game drive by jeep in the Kanha National Park. Set on The Chhota Nagpur Plateau in Madhya Pradesh, Kanha is one of the largest national parks covering 1945 sq. km including a "core zone" of 940 sq. km. It is also part of Project Tiger, one of India's most important conservation efforts. Safari through different habitats, including sal forest, bamboo thicket, dadar (plateau grasslands), meadows and mixed forests. This beautiful area of forest and lightly wooded grassland with many rivers and streams supports an excellent variety of wildlife. This 940 sq.km preserve was set to save two endangered species i.e. tiger and the barasingha. You will also have an opportunity to see swamp deer, black buck, cheetah, Indian bison, barking dear, sambhar, leopard and tiger. Return to the resort for lunch and relaxation. In the afternoon enjoy a walk through a tribal village. In this pristine authentic India you find yourself drifting through small villages that have paddy fields, sugarcane and other seasonal crops around their periphery. The first thing you notice is the bright smiling faces of little children content with their makeshift toys. Women going about their daily chores: drawing water either from the hand pump or the village well, and men returning from the fields or attending to odd jobs around the house. The houses of the village are mostly built with hand-made mud bricks, plastered with mud and cow dung with a layer of lime stone used as paint.
Overnight: The Bagh Kanha.
Meals : Breakfast, Lunch and Dinner
Day 12 Thursday 23 Jan Or 02 Apr 2020 - Kanha
Morning and afternoon game viewing by jeep Overnight: The Bagh Kanha
Meals : Breakfast, Lunch and Dinner
Day 13 Friday 24 Jan Or 03 Apr 2020 - Kanha
Morning and afternoon game viewing by jeep Overnight: The Bagh Kanha
Meals : Breakfast, Lunch and Dinner
Day 14 Saturday 25 Jan Or 04 Apr 2020 - Delhi
After an early breakfast drive to Raipur for flight to New Delhi. Met on arrival and transfer to your hotel for overnight.
Overnight: Vivantaa by Taj, Delhi
Meals : Breakfast
Day 15 Sunday 26 Jan Or 05 Apr 2020 - Depart
After breakfast transfer to Delhi airport for flight to the UK.
Meals : Breakfast
Included
> 1 night Oberoi Grand Hotel, Kolkata
> 7 nights accommodation in twin cabins onboard ship
> 4 nights accommodation at The Bagh resort in Kanha
> 1 night Vivantaa by Taj, Delhi
> Transfers to and from Jetty in Kolkata for embarkation and disembarkation
> Sightseeing and shore excursion with all admission fees as per itinerary
> All meals starting with lunch on day of embarkation and ending with breakfast on day of disembarkation with expertly trained culinary team providing buffet breakfast, buffet lunch and seated multiple course dinner + All meals as per programme in Kanha
> Airport transfers in Raipur and Delhi as mentioned in itinerary
> Complimentary Indian brand mineral water, tea and coffee throughout the cruise
> Onboard cruise per person beverage package of two glasses of Indian wine and one pint local beer during lunch and dinner only
> Series of onboard cultural performances, educational talks, cooking classes and ship tour
> National Park entry fee
> Game drives by jeep/van (subject to availability and zone as jeep bookings open 120 days before)
> Naturalist/wildlife guide during game drives
> Welcome & Farewell Receptions
> Waterways/Jetty Passenger Service Fee
> Domestic flight Kolkata-Raipur-Delhi in economy class
> Applicable taxes
Not Included
> All liquor, wines, beer, spirits, juices & aerated drinks unless specified
> Tips and gratuities
> Personal laundry and all items of personal nature
> All incidentals
> Health-accident-baggage or travel protection plan outside the ship's boundaries
> Meals which are not mentioned
> Services which are not listed
> Visa & Visa service fees
> Excess baggage fees
> Hotel early check-in and late check-out
> Travel or medical insurance
> Any other item which is not mentioned in the inclusions above

Note: The Kanha National Park remains closed in the afternoon on Wednesdays.
IMPORTANT NOTE: The itinerary may be reversed or altered due to local conditions and days of the week, in order to avoid closure of monuments/museums. Last minute sailing adjustments may also occur. The schedule may shift due to the weather or to take advantage of unexpected opportunities. The exact time for each activity will be announced or posted by the onboard tour staff.